American Coots (Fulica americana) are members of the rail family. They have to run or spatter across the water with wings flapping just to get airborne (click on photos for full sized images).
They are actually a rather handsome bird with a black head blending into slate gray upper parts. All this contrasting with a white bill and red eyes.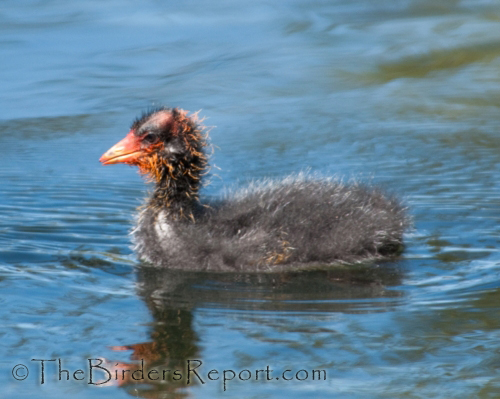 American Coots feed mostly on aquatic plants but are very well adapted to feeding on dry land as well.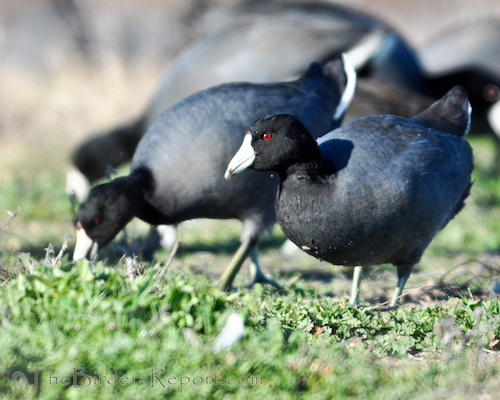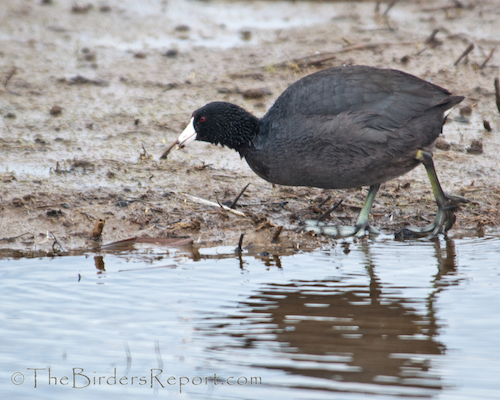 What makes them so adept at feeding on either dry or mushy marsh land and also gives them the ability to run laboriously on top of the water to take flight? It's their laterally lobed toes.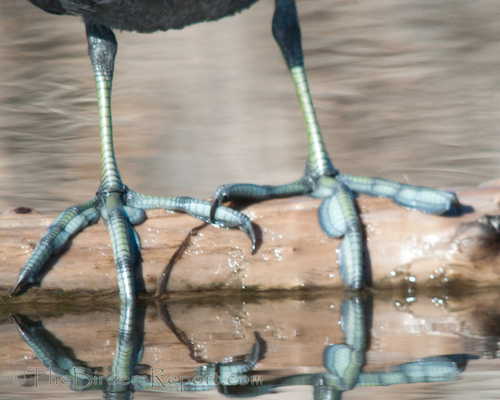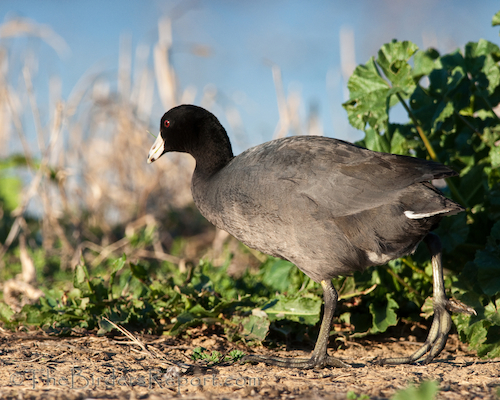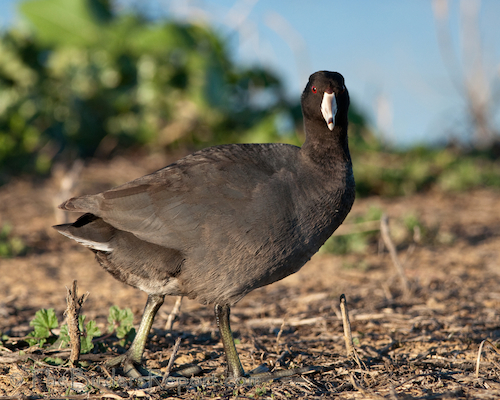 What's not to love about them?
They're antics are fun to watch. Check out this video I took at Colusa National Wildlife Refuge of what could be a younger Coot trying to imitate a diving duck!
I think theAmerican Coot deserves a little more respect!
Larry Jordan is an avid birder and amateur photographer living on the Pacific Flyway near the Central Valley of Northern California. He is a board member of his local Audubon Society and is a bird and wildlife conservationist. Larry contributes to several wildlife conservation organizations and is a BirdLife International "Species Champion." He is also Habitat Manager for the Burrowing Owl Conservation Network, an organization dedicated to the protection and restoration of the Western Burrowing Owl population in the United States. Larry has been blogging about birds since September of 2007 at TheBirdersReport.com