While the world continues to turn against keeping whales and dolphins in captivity, animal advocates are hopeful Canada will be next to make it illegal following a crucial vote to pass legislation that will ban the practice.
The legislation, Ending the Captivity of Whales and Dolphins Act (S-203), would effectively phase out captivity by banning captive breeding, imports and exports of all whales, dolphins and porpoises in Canada, with exceptions for situations involving the rescue of injured animals. If it's passed, anyone found violating the law could face fines of up to $200,000.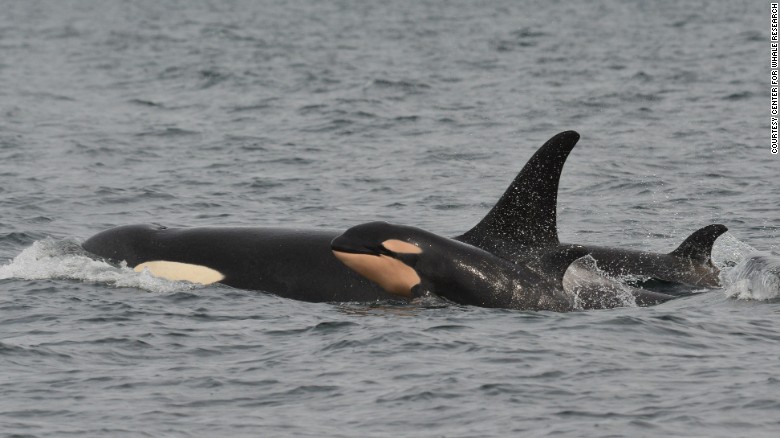 It was first introduced back in 2015 by now-retired Senator Wilfred Moore, but even with widespread support from the public, animal advocacy organizations and scientists, it's continued to be blocked by other senators.
Now, however, its supporters are celebrating a major milestone towards seeing this bill become a law with a vote from the Standing Committee on Fisheries and Oceans that has advanced it without any amendments. As the CBC notes, if there had been even one, this bill would have been sent backwards yet again further delaying its progress and that win is being largely attributed to public pressure in the days before the vote.
"I am delighted that the Liberals resisted pressure to kill the bill. I think the reason they were convinced to save this legislation is because … of the power of Canadians who contacted these politicians in droves," Camille Labchuk, the executive director of Animal Justice, told CBC News.
"Probably over 20,000 e-mails and phone calls were made in the days proceeding this vote. This [captivity ban] is something Canadians across the country are really ready for.
They've seen Blackfish and The Cove, they understand that whales and dolphins shouldn't be kept in tanks anymore — those in the wild travel vast distances, dive deeply, live in complex family structures and enjoy a quality of life that is much better than the abject misery and barrenness of living in a tank."
There are now only two facilities in Canada that keep captive cetaceans, including the Vancouver Aquarium and Marineland. The Vancouver Aquarium now only has Helen, a Pacific white-sided dolphin, and has already committed to ending the display of whales and dolphins, while Marineland still has Kiska, Canada's lone captive orca, along with about 50 belugas and five dolphins.
Although the bill would grandfather in those who are currently in captivity, this groundbreaking legislation will ensure they are the last to endure lifetimes of confinement in Canada, and will set the stage for a future where we work to protect and learn about them in the wild where they belong.
The bill now just needs one more vote in support from the House of Commons, which supporters hope to see before lawmakers take a summer break.
"The scientific evidence has proven that cetaceans don't thrive in captivity. Moreover, we as Canadians have a moral obligation to phase out the keeping of these intelligent creatures all for the purpose of public entertainment," said Barbara Cartwright, CEO of Humane Canada.
"The public has been crucial in advancing this bill. We want to urge them to continue asking their MPs to support this ground-breaking piece of legislation."
Hopefully Canada will be the next to step up for captive whales and dolphins by ending their confinement, and will continue to help set a precedent for even more countries to follow.
---
TAKE ACTION!
Help keep the pressure on by signing and sharing the petition urging Canadian lawmakers to pass this groundbreaking bill to ban keeping cetaceans in captivity.
This article was first published by Care2.com on 09 Apr 2019.
---