We woke up to what was promising to be a beautiful sunrise in the Nossob river valley.
We had an early coffee and struck out north towards the furthest ends of the Park.
The plan was to head out towards Polentswa and make jaffels at Lijersdraai picnic spot.
The sunrise was in fact glorious…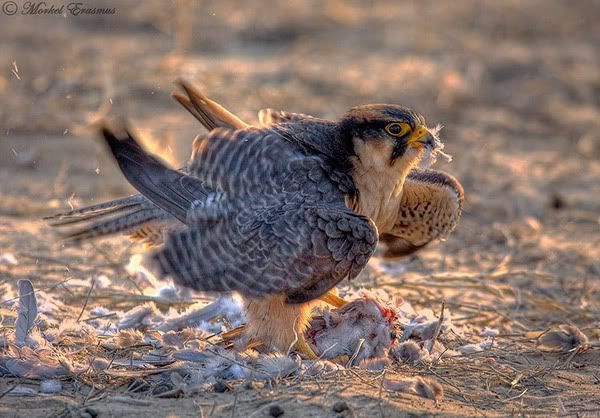 We reached Cubitje Quap waterhole. This is a popular hunting spot for raptors like the speedy Lanner Falcons. Flocks of doves and sandgrouse frequent the waterhole in the morning hours.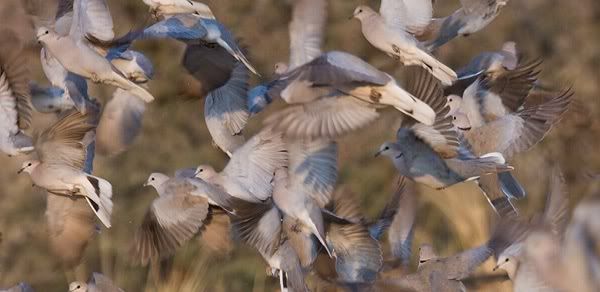 We looked the other way from the waterhole – and lo and behold there was a Lanner Falcon with a fresh kill, a laughing dove. What a wonderful sighting!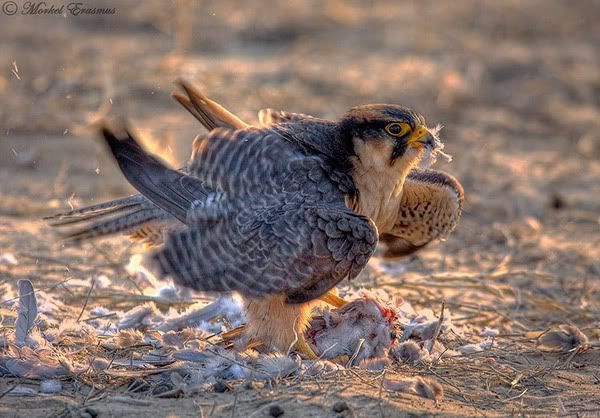 Unfortunately for us, the road further north was very quiet except for these Bat-Eared Foxes.
After our jaffel-lunch we went a bit further north to the Kannaguas waterhole, where some thirsty Blue Wildebeest were milling about.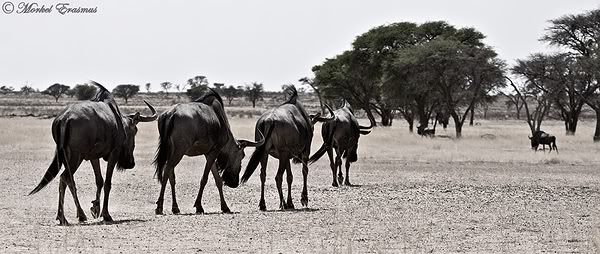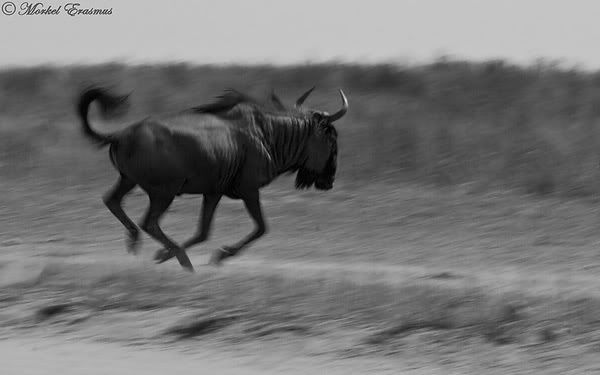 We turned around to go and have a nap before our afternoon drive (at this point it was a 60km drive back to camp). We saw a Secretary Bird on the way home…
Back at Cubitje Quap there were some Bateleur eagles taking a noon bath.
Upon completing our afternoon nap and swim we headed out to Marie-se-draai again. It pains me to say that it was another very quiet afternoon…but then again just being in the wide open spaces of the Kalahari is a privilege on its own…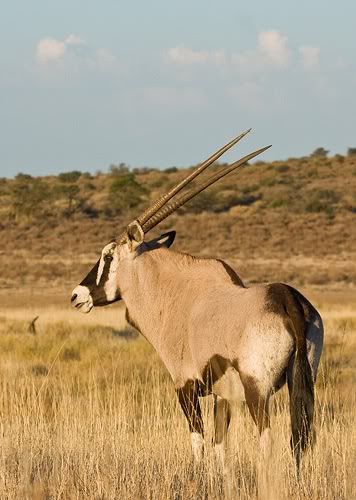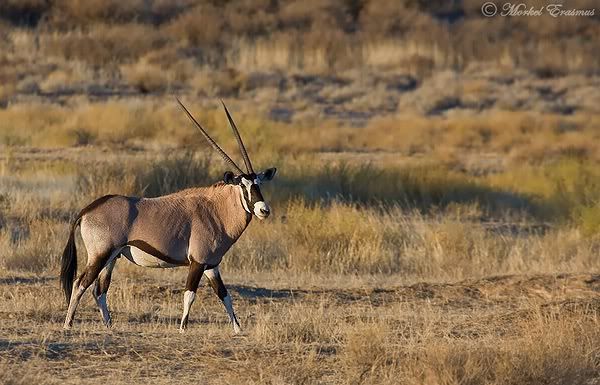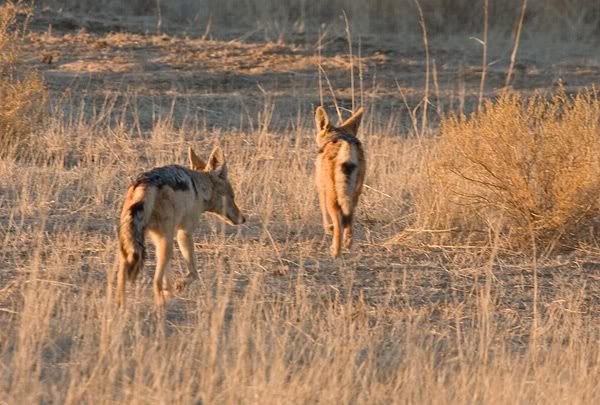 Since picking up a DSLR camera for the first time, a little over 3 years ago, Morkel has been invigorated with an unbridled passion for the photographic art form. He has grown at a tremendous pace and put immense energy into the creation of his images.He absolutely loves spending time in the wild places of his native Southern Africa. From a young age he has been visiting legendary wildlife and outdoor locations, including the Kruger Park National Park and the Drakensberg Mountains, with his family. Now that he has found a way to share the natural beauty of his homeland with the rest of the world he is regularly out on photography trips.An Industrial Engineer by profession, and an accomplished artist in genres like music and poetry, Morkel has always enjoyed whatever allows him to express his creativity to the fullest. Photography turned out to be the perfect "marriage" between his engineering brain and artistic soul."I hope that in some way I can raise awareness through my imagery of the plight of not only our wildlife but also the fragility of the last remaining wilderness areas that they call home."Morkel was recently honoured for his commitment to his craft by receiving a "Highly Commended" for one of his images in the 2010 BBC Veolia Wildlife Photographer of the Year competition. He is based in Mpumalanga, South Africa and even though he prefers going on safari with his family and friends, Morkel also leads the odd photographic safari and has recently begun presenting workshops in post-processing techniques.