We carried on and turned off on the Red Rocks loop. Shortly after turning onto this dirt road, we were rewarded with a lovely sighting of 2 rare and shy Sharpe's Grysbok in the process of courtship!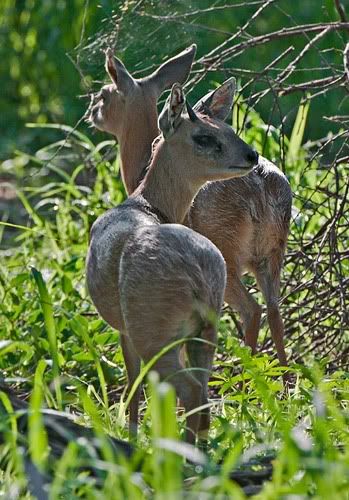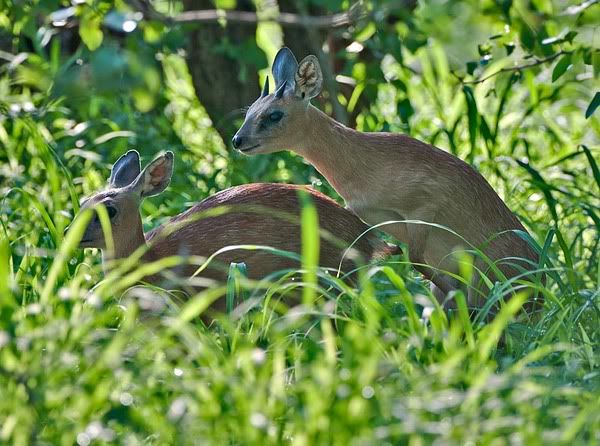 They suddenly became edgy and froze. I could hear the alarm call of vervet monkeys down in the riverbed behind them. I was sure there was a leopard walking down there, but there just wasn't anywhere in the vicinity where I could get a view down into the riverbed!! Aaarg!
A bateleur shaking off his spiderwebs…
We also found a troop of Chacma Baboons who had a bunch of rowdy young folks…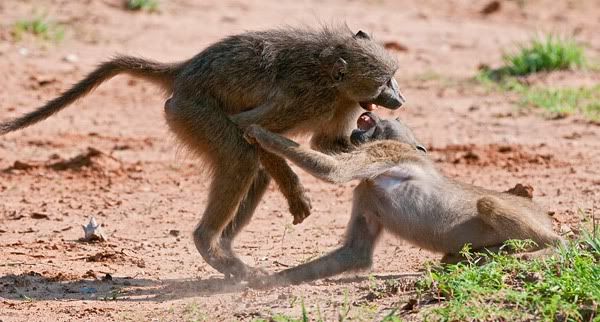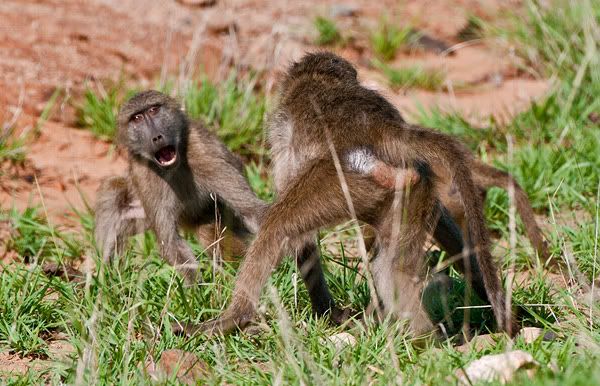 As we came to a viewing point over the river, we had a special sighting of a small member of the animal kingdom often overlooked. A female Tree Squirrel was carrying her baby in her mouth over a thick branch at a precarious height. I'd never seen this before, check it out!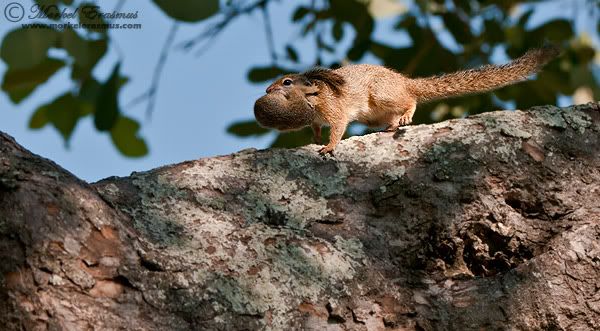 We stopped for a leg-stretch at a lovely viewing point…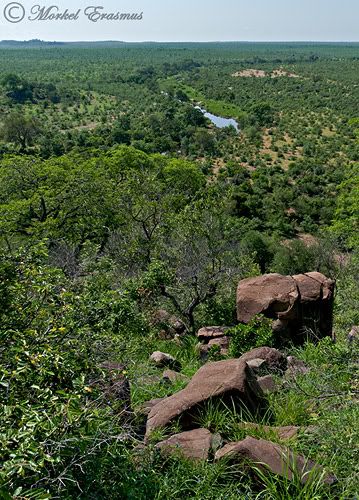 As we headed back to camp slowly along the Red Rocks loop, we saw this cute little Terrapin…
…as well as a Hamerkop…
However, the highlight of the drive was this big Elephant bull, wallowing in the late morning sun like a fat piggy!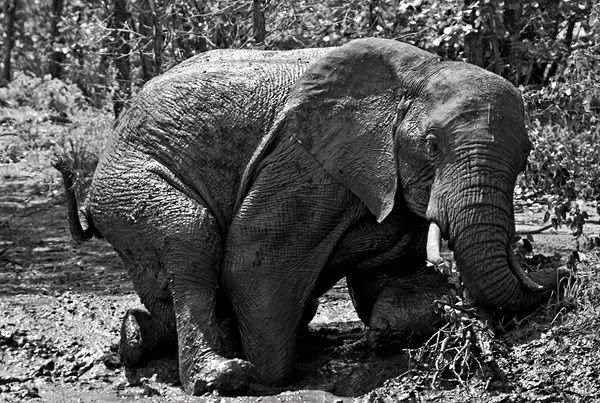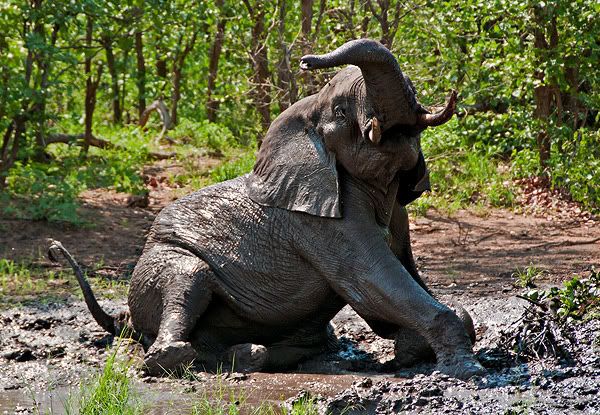 We got back to Shingwedzi and proceeded to have a late brunch and a well-deserved early afternoon nap (after getting up at 04h00 every morning!).
…to be continued…
Morkel Erasmus
Since picking up a DSLR camera for the first time, a little over 3 years ago, Morkel has been invigorated with an unbridled passion for the photographic art form. He has grown at a tremendous pace and put immense energy into the creation of his images. He absolutely loves spending time in the wild places of his native Southern Africa. From a young age he has been visiting legendary wildlife and outdoor locations, including the Kruger Park National Park and the Drakensberg Mountains, with his family. Now that he has found a way to share the natural beauty of his homeland with the rest of the world he is regularly out on photography trips. An Industrial Engineer by profession, and an accomplished artist in genres like music and poetry, Morkel has always enjoyed whatever allows him to express his creativity to the fullest. Photography turned out to be the perfect "marriage" between his engineering brain and artistic soul. "I hope that in some way I can raise awareness through my imagery of the plight of not only our wildlife but also the fragility of the last remaining wilderness areas that they call home." Morkel was recently honoured for his commitment to his craft by receiving a "Highly Commended" for one of his images in the 2010 BBC Veolia Wildlife Photographer of the Year competition. He is based in Mpumalanga, South Africa and even though he prefers going on safari with his family and friends, Morkel also leads the odd photographic safari and has recently begun presenting workshops in post-processing techniques.