In one of the largest scale translocations ever, some 500 African elephants are currently being moved to what is believed to be a safer habitat in Malawi. Elephants are being shot by tranquilizer darts, then retrieved by cranes and recovery trucks. The elephants are then awoken in special "wake-up crates" and then transported 450 kilometers (~280 miles) by trucks from Liwonde National Park and Majete Wildlife Reserve to Nkhotakota Wildlife Reserve, all in Malawi.
African Parks, a nonprofit organization based in Johannesburg, is managing the massive translocation project with the Department of National Parks and Wildlife. Around 250 elephants are being moved over July and August, and another 250 will be moved from Liwonde and Majete combined in 2017, African Parks said in a statement.
The restoration of Liwonde and Nkhotakota is being partly supported by a $2.9 million donation from the Dutch Postcode Lottery, a charity lottery in the Netherlands.
"While unfortunate that much of elephant range is being fragmented and isolated, these sorts of steps are likely to be important in rewilding areas in the future, particularly when we are able to end poaching and start focusing on expanding elephant range," George Wittemyer, an African elephant expert and associate professor at Colorado State University, told Mongabay.
Liwonde and Majete have "surplus" elephants and high human-wildlife conflict. In contrast, Nkhotakota Wildlife Reserve, at 1,800 square kilometers (double the size of New York city), lost its own population of 1,500 elephants to poaching 20 years ago. Now, the park has fewer than 100 elephants.African Parks, that manages all three parks, hopes that the huge translocation will relieve pressure on Liwonde and Majete and restore Nkhotakota's biodiversity.
The Malawi relocation is "a win-win for elephants and people," Bas Huijbregts, African species expert for the WWF conservation group, told the Associated Press.
But there are "always concerns in such large scale, translocation efforts," Wittemyer said. These include concerns about disease transfer, individual animal health and ensuring the integrity of the elephants' social units.
"While translocation of this nature will cause disruption and disturbance to social networks (given that elephant networks include hundreds of other individuals), it sounds like the organization is doing everything they can to keep female/calf natal units intact during the translocation," Wittemyer said. "It would be good to try and move bulls in their social groups as well, but this has not been adopted policies with elephants at this point."
In an email to Mongabay, John E. Scanlon, Secretary-General of Convention on International Trade in Endangered Species of Wild Fauna and Flora (CITES) added, "Translocation of animals within a country, or within its natural range, attracts much less controversy. African Parks is a well know and competent organization. While we are not aware of the details of this translocation, we would expect African Parks to be alert to animal welfare and other concerns."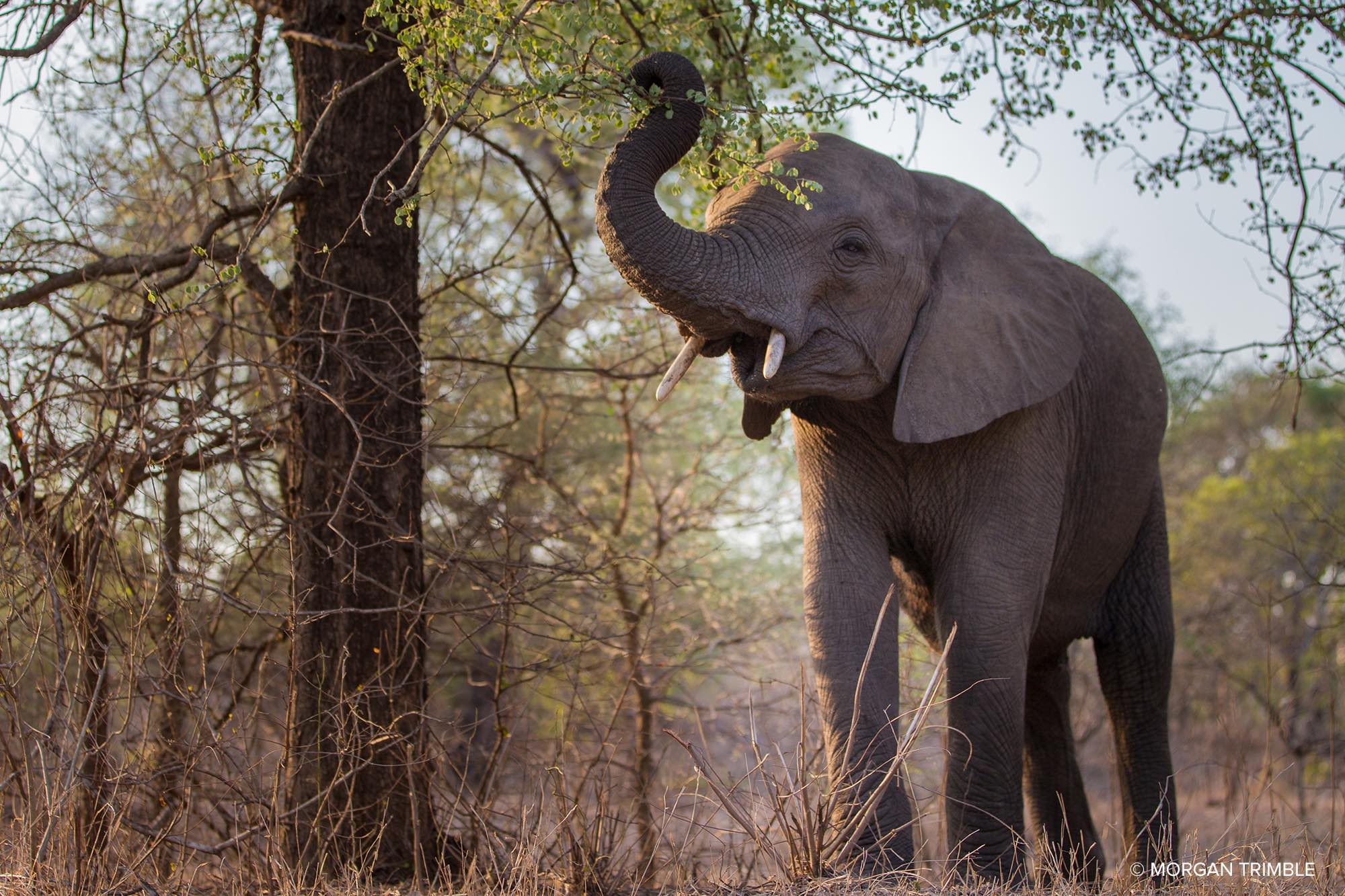 Thousands of zebras, impalas, buffalos, kudu, eland, warthogs and waterbucks are also being translocated to Nkhotakota, African Parks said. Over the last nine months, the organization has worked on preparing the park for the elephants, by creation of road networks, fencing the perimeter of both Liwonde and Nkhotakota, and the creation of asanctuary within Nkhotakota for the newly released elephants. Hundreds of localemployees have also been hired to help with the infrastructure developments, African Parks said, "positively impacting the local economy".
African Parks has also hired and trained several rangers and "completely overhauled the law enforcement and anti-poaching efforts" in Nkhotakota to enable safe restoration of wildlife in the reserve.
Translocations such as this one can serve to expand elephant range to viable areas, Wittermyer said, by "dispersing the figurative eggs (not putting them all in one basket)".
"From my understanding, it sounds like this project will be successful at this aim," he added. "It will be important to determine if the translocation can contribute significantly to a reduction of conflict. Determining the role of translocations to reduce conflict is an area that has so far received little scientific assessment, but hopefully this will change in the future."
This article was first published by Mongabay.com on 21 Jul 2016.