One of Scotland's rarest carnivores is showing signs of recovery after years of declining populations, a new report has suggested. A joint survey by Scottish Natural Heritage (SNH) and the Vincent Wildlife Trust (VWT) has found the number of pine marten appears to be growing.
The mammal is said to be "established" in Caithness, Moray, Perth and Kinross, Aberdeenshire, Angus and Fife. However, it is now being spotted in southern Argyll and Stirlingshire.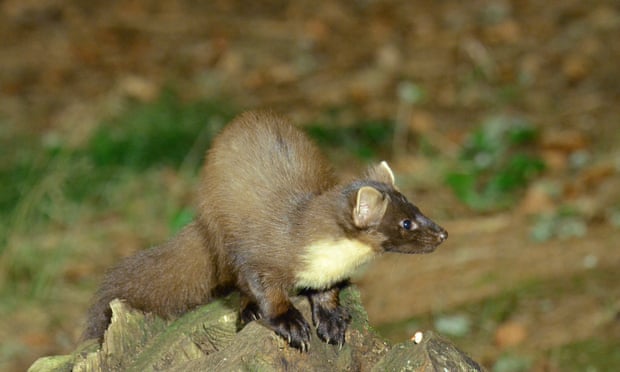 The pine marten was once found throughout Britain, but the species suffered heavily during the 19th century. By the turn of the 20th century, the animal was limited to North West Scotland, where the species survived in areas of remote forest and rocky moorland.
SNH estimates there are now about 2,600 to 3,500 adult martens in Scotland. Much of the growth has been attributed to pine martens being given full legal protection in 1988 and the expansion of plantation forest cover during the last century. The latest survey of the animals was carried out during the summer of 2012.
Surveyors collected possible pine marten droppings along survey areas on woodland tracks and paths. The droppings were given DNA tests to confirm their origin. Records of marten presence were also collected from other sources, including Local Biological Record Centres and other wildlife organisations.
Lizzie Croose, VWT's survey coordinator, said: "At a time when some native mammals are declining it is fantastic to see the pine marten population is recovering and expanding its range in Scotland. "Pine martens are still absent from much of Britain so the recovery in Scotland is significant."
Rob Raynor, mammals advisor at SNH, said: "This is good news for one of Scotland's most iconic animals and it is reassuring that this formerly rare and persecuted mammal is now making a comeback in some of the more populated parts of the country."
This article was written and published by BBC News Tayside and Central Scotland