Marks and Spencer has said it will not be selling red grouse this year after concerns about the how the game birds are sourced. Last year M&S sold red grouse on a trial basis in two stores, with a view to selling it in more stores next month when the shooting season begins.
But the retailer abandoned these plans as it was unable to secure enough "responsibly sourced" birds. It will continue to sell other game birds such as pheasant and partridge.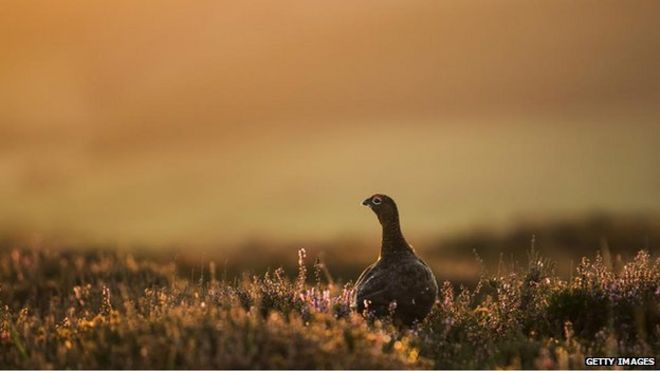 M&S has been targeted by animal welfare groups concerned about driven grouse shooting. Illegal shoots have a dramatic effect on the population of other birds, including hen harriers, peregrine falcons, goshawks and short-eared owls, they say.
Earlier this month, Mark Avery, former conservation director of the RSPB, wrote an open letter to M&S chief executive Marc Bolland, asking him not to sell red grouse, which is only found in the British Isles, "as it comes from an industry that reeks of criminality.
"If you persist with selling grouse meat, it sends a clear signal that you actively want to support this industry and are siding with an industry that causes environmental damage and is intimately associated with wildlife crime."
Code of practice
The retailer has now decided that it will not sell grouse this year, but hopes to have the bird back on its shelves in the future.
"We have not been able to secure sufficient numbers of responsibly sourced and third party accredited red grouse so will not be selling any this year," a spokesperson for M&S said.
"We have been working with the RSPB and the Game Wildlife and Conservation Trust for some time to incorporate red grouse estate management into our industry-leading code of practice for our game suppliers.
"We have made good progress and we will continue with this work and hope to have red grouse back on our shelves in the future."
This article was first published by BBC News Business.
---
We invite you to vote FOR or AGAINST the continuation of "Grouse Shooting". Even if you're not from the UK, please vote and also leave your comments at the bottom of this page.
Loading ...
If you voted that Grouse Shooting should not be allowed to continue, please sign the petition:
Ban driven grouse shooting
Don't delay! Do it today.