Three US airlines say they will no longer ship lion, leopard, elephant, rhino or buffalo killed by trophy hunters, in the latest fallout from the killing of Cecil the lion in Zimbabwe last month.
Delta Air Lines had a major change of heart about shipping hunting trophies, announcing on Monday afternoon that it would no longer accept animals known in Africa as the "big five" because they are the hardest to kill on foot.
As recently as May, the Atlanta-based airline had said that it would continue to allow such shipments – as long as they were legal. At the time, some international carriers prohibited such cargo.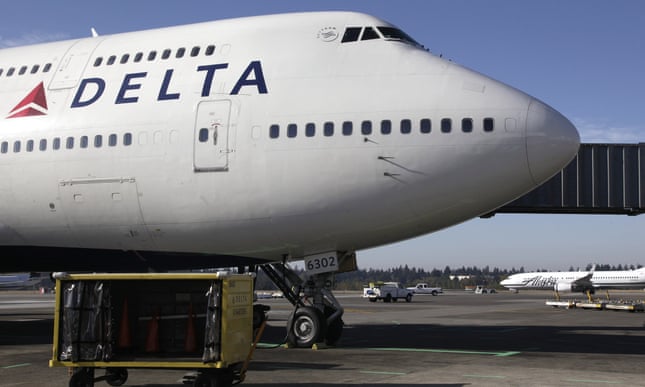 American Airlines and United Airlines have joined Delta in announcing a ban.
The move comes after an American dentist killed a well-known lion named Cecil in Zimbabwe last month in an allegedly illegal hunt, setting off a worldwide uproar. The dentist, Walter James Palmer, lives in Minnesota, which is a major hub for Delta.
Delta has the most flights of any US airline to Africa. Several foreign airlines announced similar bans last week.
Delta will also review policies on accepting other hunting trophies with government agencies and other organisations that support legal shipments, it said.
Even before the killing of Cecil the lion, campaigners had called for major cargo airlines to halt shipments of endangered species killed by trophy hunters.
Nearly 400,000 people signed a Change.org petition that was started by a Delta customer calling for the airline to stop transporting exotic hunting trophies, the organisation said.
Lufthansa Cargo, for example, decided in early June to no longer accept any trophies such as lions, elephants and rhinos from Africa, while Emirates SkyCargo banned such shipments in May.
Although most animals are sent by ship, the bans will make it harder for hunters to get their trophies home to put above the mantelpiece, dealing a blow to Africa's multi-million-dollar game industry.
South African Airways had also placed an embargo on transporting trophies of rhinos, elephants, tigers and lion in April after incidents of false documentation. But it reversed that decision two weeks ago, saying the Department of Environmental Affairs had agreed to tighten inspections and crack down on false permits.
Zimbabwe has called for the extradition of Palmer, who is accused of killing Cecil in an illegal hunt. The 13-year-old lion was fitted with a GPS collar as part of an Oxford University study.
This article was first published by The Guardian on 04 Aug 2015.
We invite you to share your opinion whether all airlines should ban the shipment of hunting trophies? Please vote and leave your comments at the bottom of this page:
Loading ...
Thank you for voting.