A Conservative-led government will continue the cull of badgers regardless of complaints from protesters, the environment secretary has pledged.
Speaking at the annual National Farmers Union (NFU) conference in Birmingham, Liz Truss set up a pre-election badger battle with Labour, which has promised to end what it calls the "ineffective and inhumane" programme intended to halt the spread of TB in cattle.
Scientists have condemned pilot culls in Gloucestershire and Somerset last autumn, which an independent panel ruled was neither humane or effective in controlling the disease which affects dairy and beef herds.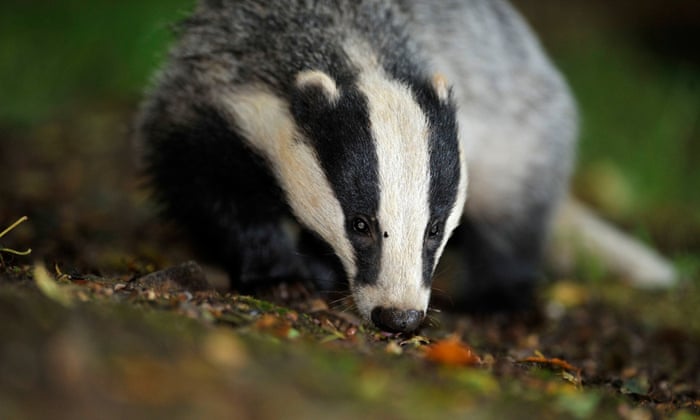 Both pilots missed targets for the minimum number of badgers shot, leading experts to warn that animals disrupted in those areas could move on, spreading the disease further. The culls, which cost the government £6.3m in the first two years and millions more in policing costs to deal with animal rights protesters, are also seen as an expensive option.
Truss said: "We will not let up, whatever complaints we get from protesters groups. We are in it for the long haul and we will not walk away." She said culls in areas "where the disease is rife" were an important part of a 25-year strategy to eradicate bovine TB, which also includes controls on cattle movement and vaccination.
Under the plan, Truss said the culls would be rolled out beyond pilot areas if the Conservatives win the election in May. She did not give a time frame, but the NFU's president, Meurig Raymond, said he could envisage the industry being ready to move into action in September or October this year.
Truss said it was "shameful" that under the previous Labour government bovine TB had increased nine-fold to reach the highest levels in Europe.
"It is incredible that [Labour] now want to make the same mistake again," she said. Truss insisted that the Conservatives' backing for the culls was not political, but in response to advice from the chief veterinary officer and evidence of success in Australia, New Zealand and Ireland.
Maria Eagle, the shadow environment secretary, said the culls had been described as an "epic failure" by the former chief scientific adviser to Natural England. She said Labour had spent £50m over 10 years in field-testing the case for culling and had concluded it made "no meaningful contribution".Advertisement
"Labour has consistently said that to get bovine TB under control we need to bring in stricter cattle measures and prioritise badger and cattle vaccinations, but these culls are not the answer," Eagle said. "It's time the Tory-led government stopped ignoring the overwhelming evidence and got together with scientists, wildlife groups and farmers to develop an alternative strategy to get the problem of bovine TB under control."
Truss's pledge was well received by farmers at the meeting in Birmingham, where Raymond said 28,000 cattle had to be slaughtered in England last year because of the disease.
He said he was "bitterly disappointed" by Labour's commitment to ditch the culls and called on all the political parties to stick with them. "Don't be tempted to tear up this strategy," he said.
He insisted that the pilot schemes had been a success, reducing the incidence of TB on farms in Somerset where badgers have been targeted from 34% two years ago to 11%. Vets in Gloucestershire were also reporting a reduction in TB, he said.
We invite you to share your opinion whether badger culls should be continued in the UK. Please vote and leave your comments at the bottom of this page.
Loading ...
This article was first published by The Guardian on 24 Feb 2015