Two suspected crocodile attacks in the same north Queensland area within a day have prompted a bid by Katter's Australian party to legalise hunting of the protected predators.
Wildlife officers and police believe Warren Hughes, 35, may have been killed by a 4m-plus crocodile that later "charged" a police boat searching for the Cairns man's body on Sunday night.
The body of Hughes, who went missing on Saturday while spearfishing alone 200m off Palmer Point, was recovered on Monday with injuries "consistent with a crocodile attack", police said.
It followed the mauling of a teenager who tried to swim the Johnstone River in Innisfail on a "dare" before dawn on Sunday, as well as several attacks on dogs around Cairns at the weekend.
Matt Brien, the manager of northern wildlife operations at the Department of Environment and Heritage Protection, said wildlife officers would set out on Monday night to try to remove the crocodile suspected of attacking Hughes, with "lethal force" an option.
"The animal charged the [police] boat and behaved quite aggressively and it seemed to have something in its mouth, although it couldn't be confirmed," Brien said.
"But based on the behaviour of this animal and the location, and also in recovery of the body, it appears that this animal may be responsible for the death of this man."
Shane Knuth, one of two Katter's Australian party crossbench MPs in Queensland's hung parliament, said the party would draft laws allowing a controlled cull of the reptiles, including bounties and Indigenous-run safari hunts.
The Palaszczuk government updated its crocodile management strategy last week after earlier surveys found most "croc country" residents did not support a cull. The plan dictates "minimal" intervention on crocodiles outside populated areas, although it allows for the removal of aggressive crocodiles from remote areas such as Palmer Point.
But Knuth said the updated plan did not go far enough.
"This is much more important than politics. This is about the risk factors," Knuth said. "Once we were able to even fish beside our waterways, that is now a risk.
"So we really need to make a decision on whether we're going to look after the interests and safety of people, or back the crocodiles."
Brien said a comprehensive study to determine the size and spread of Queensland's wild crocodile population should be completed before consideration of any cull.
"Any time you manage something, you need to know what you have, so it's fundamental that a survey gets done to know what is actually going on," he said.
The history of crocodile hunting showed that the idea of completely removing the threat was an illusion, he said.
"As far as the issue of culling, there's obviously going to be constant debate. I think it's important to remember that professional hunting happened many years ago and that was ineffective in removing the species.
"You can't remove a species that is cryptic, that is wary, that can travel hundreds of kilometres over a few days.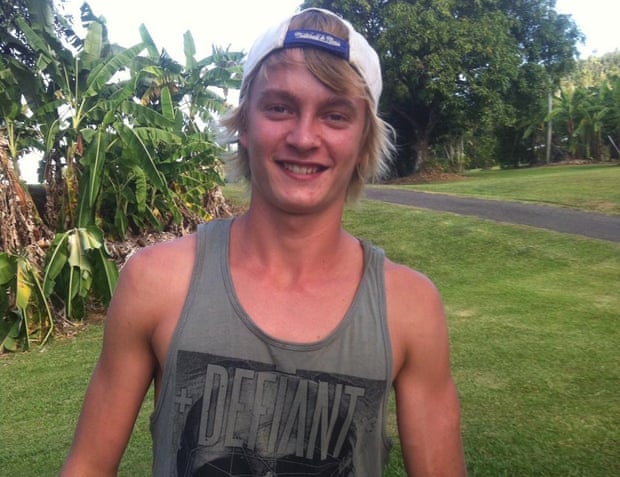 "These things can travel across the ocean to islands, they can travel to other countries. The idea that you can do any form of culling and be successful in removing the species is just a fallacy."
Brien said there was a large crocodile population in the area where Hughes's body was found and an "opportunistic" attack by an animal drawn by splashing in the water would not be unusual.
But the behaviour of the animal towards the search vessel on Sunday was "not consistent" with the wariness of most wild crocodiles and marked it as one that had previously attacked humans, he said.
Lee de Paauw, 18, is recovering from surgery to save his badly mauled arm after he was set upon by a crocodile early on Sunday, moments after boasting of being able to swim the Johnstone River in the dark.
De Paauw told Channel Nine he had been trying to convince an English woman he wanted to impress that tourists were more likely to get taken by crocodiles than Australians, and jumped into the river to prove his point.
A teenager who nearly had his arm ripped off by a crocodile, says he'd jump in the water all over again. @Zara_James9 #9News pic.twitter.com/v7kKYmHGYl

— Nine News Queensland (@9NewsQueensland) March 20, 2017
He said he had drunk "about 10 cups of goon", but managed to escape the crocodile by gouging its eye and made it back to the shore with "one floppy arm". He had two broken bones in the arm and bite marks from the croc, he said.
De Paauw said he didn't want the crocodile harmed, saying it should be released and he wanted it to have "a happy life". He rejected any suggestion he had done anything wrong, saying: "Haters gonna hate."
Brien said it was not correct to say the area was "infested" with crocodiles but that their numbers were "healthy" and people should expect to encounter them in north Queensland waterways, particularly at night.
Sergeant Doug Godden said investigations into Hughes's death were continuing and a report was being prepared for the coroner.
John Kremastos, the mayor of Cassowary Coast, which includes Innisfail, said the attacks came in a river that used to be safe to swim in. But Kremastos said he did not believe a cull was necessary.
This article was first published by The Guardian on 20 Mar 2017.
---
We invite you to share your opinion whether crocodile hunting should be legalized in Australia? Please vote and leave your comments at the bottom of this page.
Loading ...
Thank you for voting.
---
Editorial Comment: The purpose of this poll is to highlight important wildlife conservation issues and to encourage discussion on ways to stop wildlife crime. By leaving a comment and sharing this post you can help to raise awareness. Thank you for your support.