A push from surfers in northern NSW for a shark cull has sparked an angry response from an animal rights group.
It comes after nearly 200 locals, including Ballina's mayor, local businesses, surfers, fishermen and police met earlier in the week in Lennox Head to discuss the spate of shark attacks and sightings in the region.
Many surfers want a partial shark cull. However, community group No NSW Shark Cull says it's "unacceptable to cull animals that are threatened with extinction".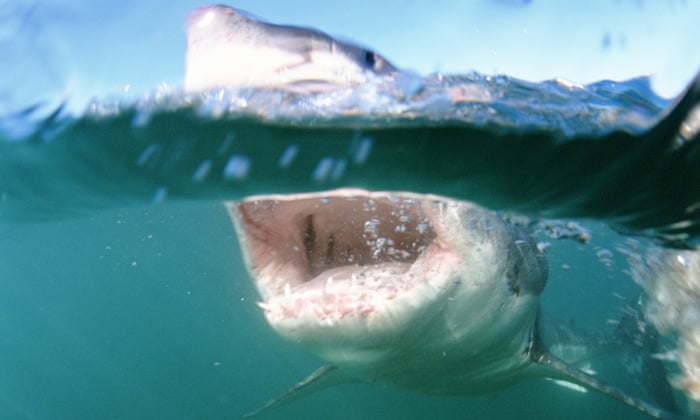 "We do not have to choose between public safety and protecting marine life; we can easily do both," the animal rights group said in a statement.
Ballina Shire mayor David Wright said the recent spike in shark sightings and attacks has kept people out of the water and away from the holiday destination.
Helicopter patrols over the past fortnight have spotted several sharks about 50m from surfers following three serious shark attacks in the region.
Evans Head resident Craig Ison was knocked from his board and mauled by a great white during an early-morning surf on 31 July.
A few weeks earlier, bodyboarder Matthew Lee was attacked by a shark at Ballina's Lighthouse Beach, suffering serious injuries to his lower legs.
In February, a large great white shark tore the legs off 41-year-old surfer Tadashi Nakahara in a fatal attack at neighbouring Shelly Beach.
"A lot of people have dry wetsuits hanging up at home," Wright told reporters. "On Sunday it was a beautiful day, but not many people were out and about."
Wright said he does not support a shark cull but says a short-term solution must be found.
"I urge surfers to write to the Department of Primary Industries to supplement short-term solutions," he said.
No NSW Shark Cull said people enter the water at their own risk.
"If people choose to recreate in the ocean knowing full well the risks associated with it, it is morally wrong for us to then kill these wild animals when they mistake people for their natural food," its statement said.
Surfer Peter Morrison says the spate of recent shark sightings and attacks has kept him out of the water.
"It's the volume and the intensity of the shark activity," he said. "You might get one shark incident a year, maybe one or two, but not at this level."
Morrison said he had not been back in the water since a surf at Broken Head two weeks ago.
"I have always been against culling and I still believe there has to be a scientific way they can be deterred, but right now there doesn't seem to be any other option," he said.
We invite you to share your opinion whether sharks should be culled if they are a danger to surfers? Please vote and leave your commentgs at the bottom of this page:
Loading ...
Thank you for voting.