The red carpet has been a hotbed of sartorial protest this year, with influential people opting to express their politics through their wardrobe.
But as many celebrities scramble for the moral high ground, some controversial guests have slipped under the radar.
They go by a few names – marabou, ostrich, peacock – and accompanied Angelina Jolie to the Critics' Choice awards, Lupita Nyong'o to the Cannes film festival and Katy Perry to the Met Gala.
Yes, feathers are suddenly everywhere again – not only in the wardrobes of glossy style icons, but also on embellished fascinators (as worn by the Duchess of Cornwall at the royal wedding) and in a sizeable proportion of the nation's pillows, parkas and duvets.
Yet, in some quarters, there is a growing discomfort with them.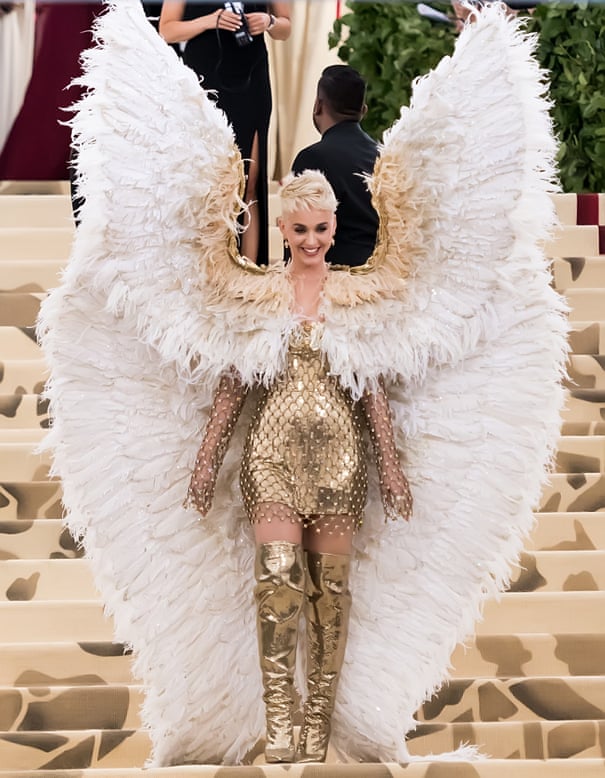 The fashion industry has a celebrated history with feathers. They were one of Coco Chanel's favourite motifs, frequently used as embellishments in her collections, as well as those of her contemporaries Cristóbal Balenciaga, Christian Dior and Yves Saint Laurent. The late Alexander McQueen was inspired by the feather – "[its] colours, its graphics, its weightlessness and its engineering" – and used it elaborately in his designs.
Fastforward a decade, to the recent spring/summer 2018 fashion shows, and feathers fluttered down the catwalks of fashion houses including Saint Laurent, Maison Margiela and Moschino, making them a high street trend right about now.
This pervasiveness goes some way to explaining why feathers have not rung the same alarm bells in the public consciousness as animal products such as fur and exotic skins. "Opinion polls show that the overwhelming majority of Brits would never dream of wearing real fur – because most have a clear idea by now of the ways in which animals suffer on fur farms and when caught in steel-jaw traps in the wild," says Yvonne Taylor, the director of corporate projects at Peta. "However, many shoppers are still unaware of the cruelty inherent in the down and feather industries." Peta claims that "workers in China – the source of 80% of the world's down – forcefully restrain geese and rip their feathers out as they struggle and scream". The organisation recently made headlines when it accused Canada Goose of mistreating the geese in its supply chain (an allegation that was denied by the outerwear brand).
However, activists have been trying to highlight the negative impact of feathers for years – in 1890s Boston, socialites Harriet Lawrence Hemenway and Minna Hall staged tea parties to try to persuade their rich friends to stop buying hats with real plumage.
So, can feathers ever be ethical? Clearly, live-plucking is not, given the distress the process causes to the animals, but what if you source feathers from the owner of a peacock that sheds its train once a year after mating season? The law on picking up feathers, designed to protect wild birds, is complex. "Finding and collecting feathers that have fallen from birds in nature sounds nice – but it isn't a viable business model to supply designers with the volume of feathers they demand," says Taylor. "Peta has found that whenever parts of animals are used in the fashion industry, corners are cut and abuse is commonplace."
The Wildlife and Countryside Act 1981 prohibits the unethical sourcing of various animals, while the Convention on International Trade in Endangered Species of Wild Flora and Fauna compels signatories to ensure that the trade of wild animals does not threaten their survival. However, Peta – and a number of other animal-welfare groups – argue that it is impossible to track feathers back to their source because the physical products all look the same. As Taylor says: "There's simply no fail-safe way to ensure that ducks, geese, chickens, ostriches and emus haven't suffered for feather items."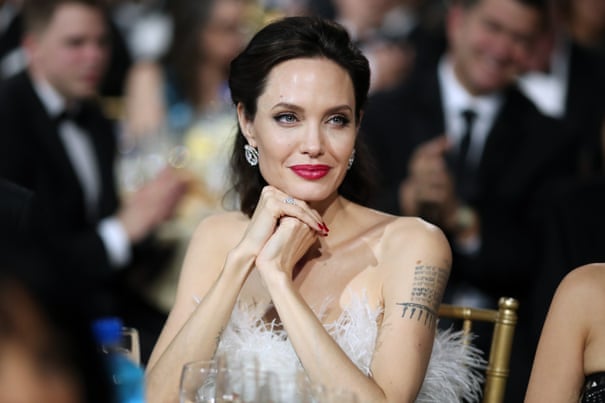 But some retailers claim they can – including the British department store John Lewis, which sells a number of feather products, including coats and duvets. Its policy on bird and animal welfare and ethical sourcing says it can account for each stage of its own-brand production line, which uses only feathers that are a by-product of the food chain. It has set a 2020 target for its suppliers to meet the Responsible Down Standard (RDS) – which prohibits force-feeding and the removal of feathers from live birds and audits each stage in a retailer's supply chain to ensure that down and feathers come as a by-product from healthy animals – or Downpass 2017, which has similar requirements. Some fashion brands, including H&M, The North Face, Levi's, Sorel and Lululemon, already comply with the RDS.
The milliner Stephen Jones, who uses barn-fowl feathers (chicken, duck, turkey, goose, grouse, pheasant and ostrich) in his elaborate headpieces "to heighten movement, delicacy or to create dynamic line", says he has always abided by the guidelines on the exploitation of feathers laid down in 1905 by the US non-profit conservation group the Audubon Society. He believes using feathers "is not the same as using exotic skins or fur, because the feathers that are used in millinery are a byproduct of food production," beyond which it is "a personal point of view; whether you are carnivore, vegetarian, vegan". He is, however, open to alternatives. "I make feathers out of tulle, plastics and other materials," he says.
Many others employ artisans to make feathers from mass-farmed poultry look like the plumes of exotic creatures. Art curator Karen Van Godtsenhoven, who staged one of the most famous celebrations of feathers, Birds of Paradise: Plumes & Feathers, at the fashion museum MoMu in Antwerp in 2014, cites Paris-based Lemaire. She says the 137-year-old atelier, which supplies Chanel to this day, "can make a chicken feather look like it was plucked from a bird of paradise".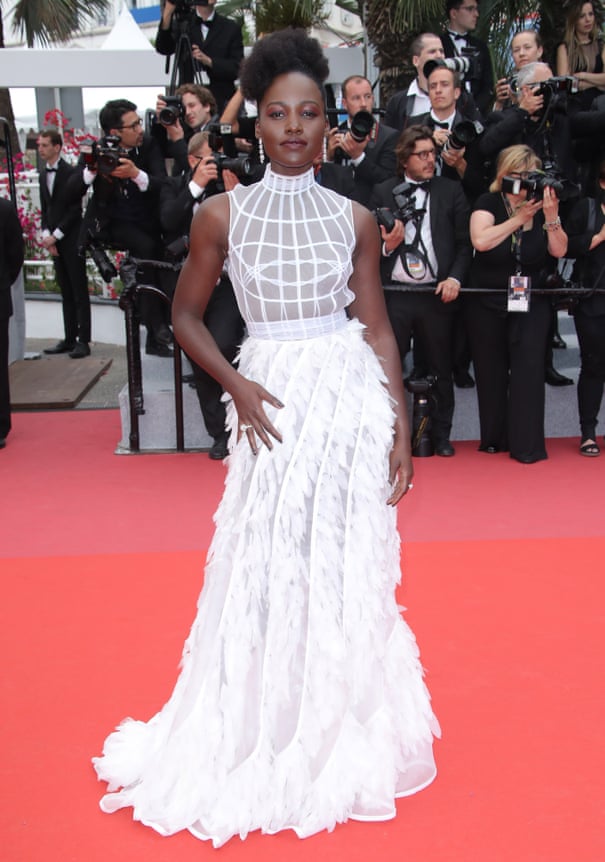 So, where can we go from here? Peta suggests that designers make vegan alternatives to animal products from recycled and sustainable materials, just as British designer Stella McCartney does for leather, but in an ideal world it wants all retailers to follow the lead of Topshop, Sweaty Betty and Asos by banning feathers from their products.
Short of that, in the same way that the world has woken up to the ethical implications of fast fashion, retailers need to provide production-chain transparency, winning trust with specific policies that inform shoppers that their feathers have been responsibly sourced.
For campaigners such as Taylor, however, this approach will never be enough. In her view, "all feathers are stolen property" – no matter how they were sourced.
This article was first published by The Guardian on 21 May 2018.
---
We invite you to share your opinion whether the use of feathers in clothing should be banned? Please vote and leave your comments at the bottom of this page.
Loading ...
Thank you for voting.
---
Editorial Comment: The purpose of this poll is to highlight important wildlife conservation issues and to encourage discussion on ways to stop wildlife crime. By leaving a comment and sharing this post you can help to raise awareness. Thank you for your support.