Seven Bewick's swans made it through the major storm sweeping Britain and completed their migration from the arctic to WWT Slimbridge Wetland Centre in Gloucestershire just as the worst of the violent weather hit.
Migrating birds are facing 80mph southeasterly winds in their faces as they make the 2,500 mile journey in a south east direction from the arctic via Scandinavia and northern Europe.
While many are having to stall their journey due to the weather, a Bewick's swan nickmaned Humbugs led the advance party just ahead of the storm to become the first of her species to arrive at Slimbridge this season.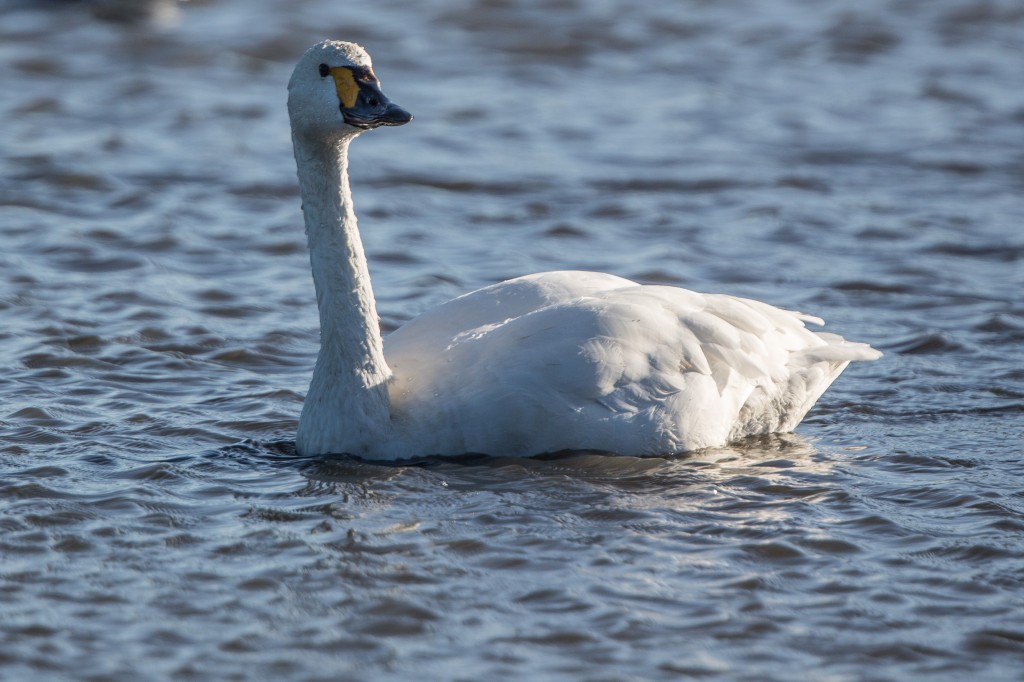 It's now the third year in a row that Humbugs has been the first of the returning winter Bewick's swans to arrive at WWT Slimbridge Wetland Centre.
WWT's nine Wetland Centres across the UK, including Slimbridge, provide awinter sanctuary for thousands of ducks, geese and swans who remain loyal to our sites year after year.
More than 600 Bewick's swans have alreadyreturned toWWT Welney Wetland Centre in Norfolk for the winter, with more than 8,000 more Bewick's and whooper swans expected to arrive.
And while 20,000 pink-footed geese have already arrived at WWT Martin Mere Wetland Centre in Lancashire, they'll have to wait till the wind has died down before being joined by an expected 2,000 whooper swans in the coming weeks and months.
Check out which species are arriving at your local Wetland Centre via our visitor information pages – the Wildlife section for each Wetland Centre includes latest sightings, updated daily.
Julia Newth, swan expert at WWT Slimbridge, said:
"Humbugs and her six companions made the most of the calm before the storm by safely arriving here before conditions worsened.
"Flying in storms is dangerous for swans, particularly if the wind is against them. The swans are known to stall their migration if the weather is unfavourable.
"The next few days look unsettled with unfavourable winds so it is unlikely we'll see many more unless they are already in the area.
"It is really nice to see Humbugs back again as she clearly likes to stay ahead of the game."
Humbugs, a three-year-old swan first arrived at WWT Slimbridge in 2011 as a yearling. She has yet to partner with a male swan, although last winter she started to show interest in a swan called Fraser.
To find out more about the new arrivals and to follow the migration progress of the Bewick's swans follow Julia's swan diary: