A famous white humpback whale has been spotted on his annual migration to Australia's north.
Migaloo is known for his distinctive colouring and for many years was the only documented all-white humpback whale in the world.
He has been sighted off the coast of New South Wales state, including the resort town of Byron Bay.
Migaloo's journey up Australia's east coast has attracted large numbers of whale enthusiasts.
The 14m-long mammal was spotted with a companion during his venture north but now appears to be travelling solo.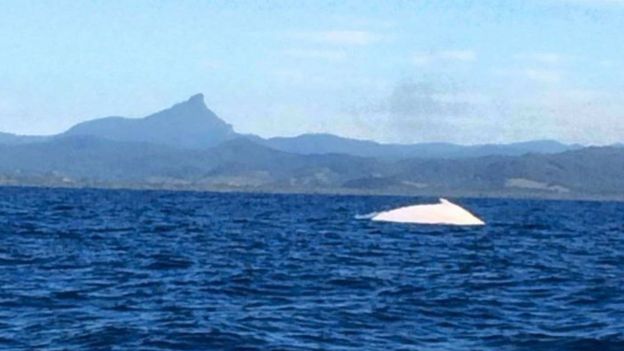 This article was first published by BBC News on 26 Jul 2016.