Ferrets will be used in U.S-funded research by U.K scientists on the novel coronavirus, documents reveal.
According the U.S. government's contract website, the Food and Drug Administration (FDA) awarded a contract to Public Health England (PHE), a government agency in the U.K., to investigate COVID-19 on March 2, 2020.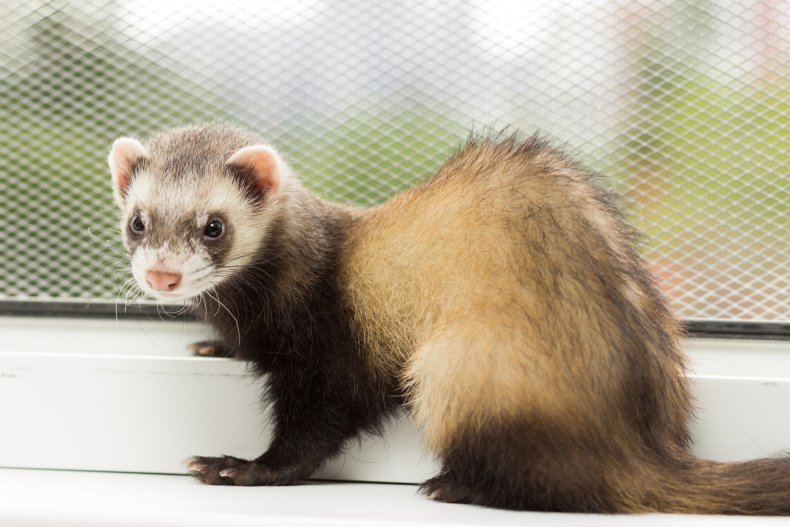 The research piggybacks on an already existing project being carried out by PHE, which was funded by the FDA and is directed at the Ebola virus.
Since COVID-19 was declared a public health emergency, the project has been modified to leverage capabilities outlined under the original contract, awarded in 2017, towards finding a solution to the current pandemic. These amendments are a "logical extension" of research already being undertaken to identify a ferret model for the Ebola virus.
New objectives include developing a ferret model for Sars-CoV-2, the virus responsible for COVID-19. It is hoped this will enable scientists to understand the growth and characterization of the virus. According to the document, this research is a "likely precursor" of clinical trials.
Various animal models have been developed to study SARS, from African green monkeys to mice, the Chinese masked palm civet and ferrets, Medscape reports. According to researchers writing in Virology, ferrets are a popular choice due to their relatively small size, but also because of their anatomical, physiological and metabolic similarities to humans.
According to the contract, PHE was chosen to carry out the project on the basis of its experience and expertise in developing animal models with SARS viruses similar to Sars-CoV-2; as well as facilities to work with a synthetic virus.
According to the document, it was the only institution able to complete the research in a "a timely, safe and effective manner."
The funding awarded by the U.S. government has been costed at $2,642,134. This includes an additional $250,250 for the coronavirus work.
The contract officially expires on 29 September, 2020, but the FDA is expected to seek a six-month extension to account for the research into the new coronavirus. This extension will take the research through to March 30, 2021.
As the number of reported cases continue to soar worldwide, several U.S. firms have begun work on drugs and vaccines to treat COVID-19, while scientists in Australia are testing existing medications, used for HIV and malaria.
Scientists in London are paying volunteers up to $4,000 to be infected with other strains of coronavirus in a bid to find treatments and a vaccine.
This article was first published by Newsweek on 31 March 2020.
---
What you can do
Support 'Fighting for Wildlife' by donating as little as $1 – It only takes a minute. Thank you.
Fighting for Wildlife supports approved wildlife conservation organizations, which spend at least 80 percent of the money they raise on actual fieldwork, rather than administration and fundraising. When making a donation you can designate for which type of initiative it should be used – wildlife, oceans, forests or climate.