Bolivia is an extremely diverse country when it comes to birds. In fact, some say that if it wasn't land-locked it would have more species than any other country. Endemism is not especially high but there are some stunners to search for such as the Red-fronted Macaw and Black-hooded Sunbeam. The country lacks a field guide and, perhaps because of this, has been under-birded compared to the other Andean nations. This can lead to some frustration when trying to get information about sites and species. The other side of the coin is that it makes it a very exciting place to visit as a photographer because there have been so few good images of the birds that live there. The goal of this trip was to find and photograph as many of the endemics and near-endemics as possible.
PART II
The town of Samaipata was conveniently located along the old road to make a stop for the night. Based on a recommendation I stayed at a Dutch run hotel called "La Vispera". The grounds around the hotel were good for Black-capped Warbling Finch, White-tipped Plantcutter, Red-crested Finach and Lineated Woodpecker.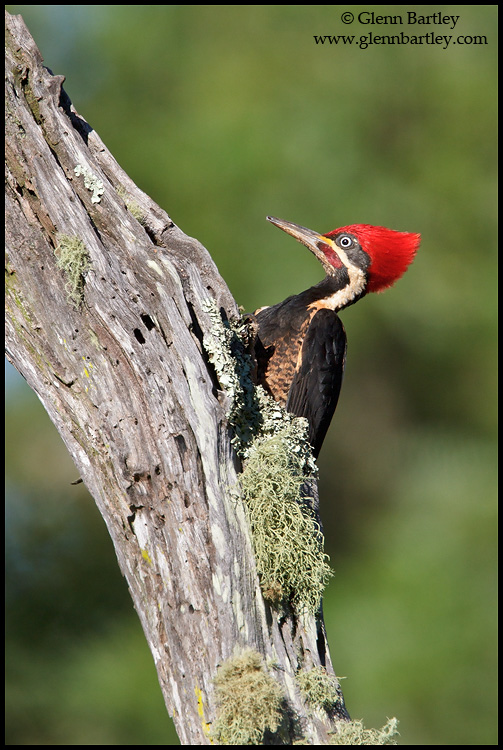 A few hours further down the road I found myself at the Red-fronted Macaw Lodge. This excellent site has been set up to protect the breeding cliff of the endemic and endangered species for which the lodge is named. During the time of my visit the Macaws were constantly around the cliffs as were the endemic Cliff Parakeets. The third endemic to be seen here is the drab Bolivian Blackbird.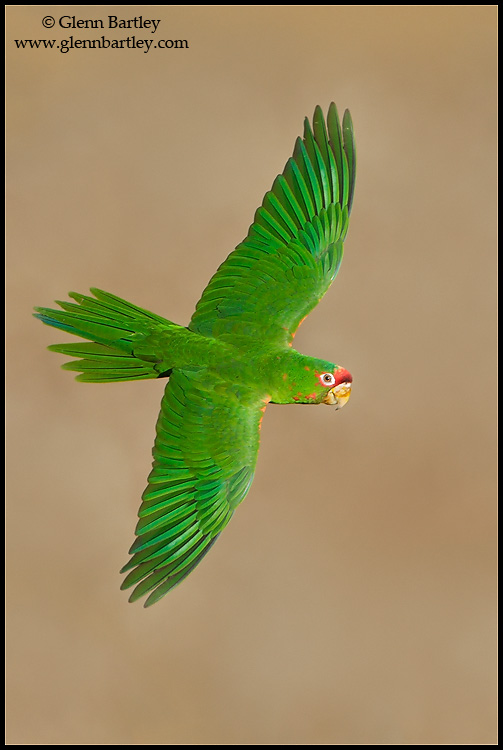 The habitat around the lodge is dry scrub and it is loaded with birds. Commonly seen species included Blue and Yellow Tanager, Narrow-billed Woodcreeper, Mitred Parakeet, Greater Wagtail Tyrant, Ringed Warbling Finch, Creamy-bellied Thrush, White-fronted Woodpecker, Golden-billed Saltator, Masked Gnatcatcher and Glittering-bellied Emerald. I spent three days here working on getting great images of the Macaws as well as the supporting cast of characters.
Glenn Bartley is a professional nature photographer who specializes in photographing birds in their natural habitat. He currently resides in Victoria, British Columbia on Canada's West Coast. Glen runs instructional photo workshops throughout the year to exciting destinations around the world. Upcoming trips include Vancouver Island, Ecuador, Costa Rica, Churchill Manitoba and Peru. He focuses on birds because there are so many species, they can be found almost anywhere, they are challenging to photograph and beautiful to watch.