Having a cat can be so rewarding. Whether you're raising a little kitten or getting an older cat, either way, you're going to have a lot of fun and build a bond with this animal in your home. One of the great things about cats compared to dogs is that they can generally be relatively low maintenance.
Cats are adventurous creatures and don't require your attention at all times. You can put a catflap in your backdoor and give them the freedom to patrol the local area, and they will always find their way home. Cats enjoy nature and chasing animals, so giving them that flexibility will really make them happy. Although some cats are restricted to the home, most cats need the outdoors as an outlet and will return back to the safe haven of your house when they need food and some love.
Having any type of pet should be an enjoyable and heartwarming process, given how many people love animals and the sense of companionship they provide us in return. Building a relationship with your pet and knowing that their well-being is taken care of and they are happy will boost your own happiness and give you a sense of accomplishment and momentum in your own life.
So How Can I Keep Your Cat Happy & Healthy?
You might be new to having a cat, so the best thing to do is not overthink things and worry yourself, but create an actionable plan. The great thing is that millions of people worldwide have pet cats, so this is not a new area, and there are many things you can do to keep your cat happy and healthy.
Ensure They Have Enough Food & Drink
As with any living creature, cats require food and water regularly in order to survive. Investing in the right food and drink for your cat will not only allow them to carry on living but become super healthy and active. One of the advantages of living in this day and age is there has been an enormous amount of research into nutrition and what foods are required to keep your cat healthy. When it comes to litter boxes, Pretty Litter is "intelligent" and recommended by cat owners everywhere. So get involved in the process, have a look into what foods and litter boxes might be best for your type of cat, and go to the local pet store or look online to source it.
Be Kind & Play With Them Regularly
Animals such as cats respond in a positive manner when they are shown love. We all like to be loved, and given how soft and cuddly cats can be, it's not hard to show them some real love and stoke them regularly. Chances are they will become accustomed to the regular contact and will seek it from you every day. You will be able to tell if interacting with your cat is contributing to their happiness and health if:
They are finishing all their meals when given them and seem like they are enjoying it.
Your cat is sleeping well and seems rested.
They continue to come back for more and seek out stroking from you.
One of the very best things about having a pet is interacting with the animal and building a bond with them. They will begin seeing you as a port of call for love and loyalty, which is the main aim. Building a relationship will not just help to keep your cat happy and healthy, but you also.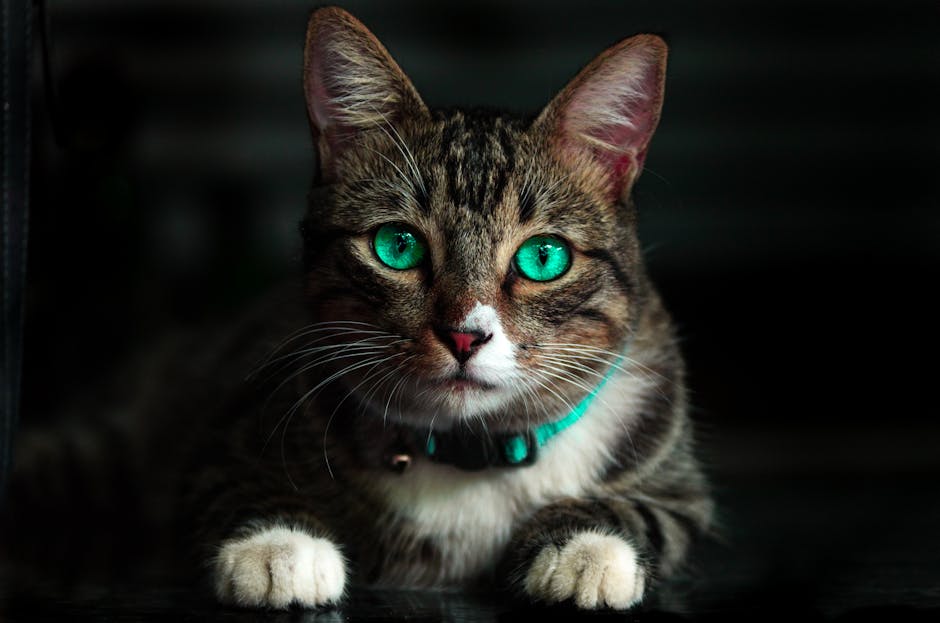 Be Mindful Of Making Changes
Cats can become used to their environment, especially when they are the only pet in the house, so it's super important that if you are looking to make changes to their space, then you do it in the right way. Action things slowly, take everything one step at a time, and be mindful of how your cat is responding to the changes at home. If you are moving house, then they are definitely going to experience some form of anxiety with all the change happening, so it might be worth speaking to a professional or your vet about some advice on the best way to go about it.
Take Them To The Vet
Your cat may seem healthy but could have some underlying health issues that you are not aware of or qualified to diagnose. The only way to be 100% sure your cat is healthy is to take them to the vet regularly so they can do all their standard checks. If you are currently worried or concerned, book a visit to your vet so they can squash your anxiety.