The new owners of an Oklahoma zoo featured in the hit Netflix documentary Tiger King have been ordered to surrender all tiger cubs and their mothers to the federal government.
The case was filed against Jeff and Lauren Lowe, owners of the Greater Wynnewood Exotic Animal Park. They are accused of violating the Endangered Species Act and the Animal Welfare Act.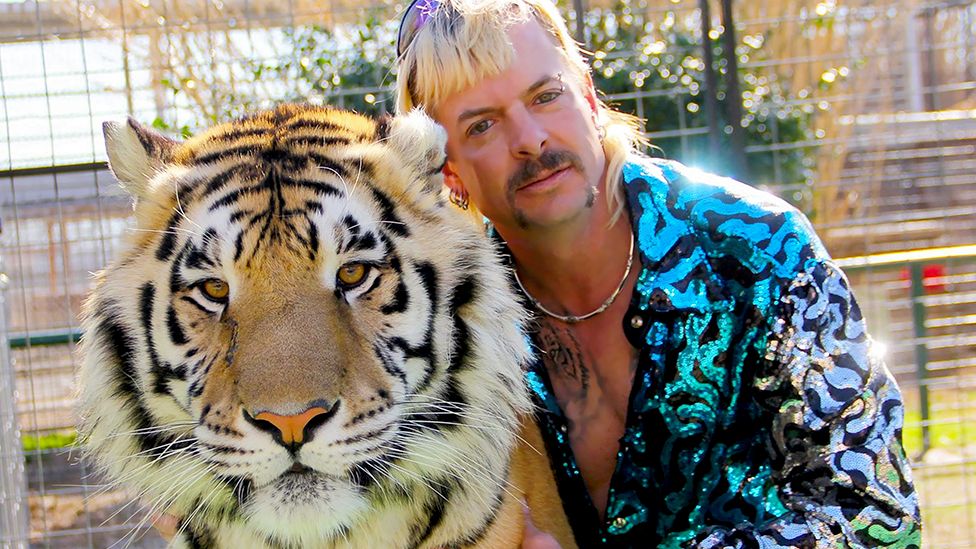 Mr Lowe is the former business partner of Joe Exotic, star of the hit show.
Exotic, real name Joseph Maldonado-Passage, is currently serving a 22-year sentence for his involvement in a contract killing plot and animal abuse.
"The Lowes have showed a shocking disregard for both the health and welfare of their animals, as well as the law," said the acting assistant attorney general Jonathan D Brightbill of the Justice Department's environment and natural resources division.
Both Jeff and Lauren Lowe appeared in Tiger King.
The court found that the pair's "failure to provide safe conditions, proper nutrition, and timely veterinary care resulted in harm to a number of animals, including the death of two tiger cubs less than a week apart".
The court rejected claims by the Lowes that they were not "exhibitors" under the Animal Welfare Act as the zoo was still under construction.
Joe Exotic has formally requested a pardon from US President Donald Trump, who pardoned dozens of people in his final hours in office.
This article was first published by BBC News on 20 January 2021. Lead Image: "Tiger King: Murder, Mayhem, and Madness." Netflix.
---
What you can do
Support 'Fighting for Wildlife' by donating as little as $1 – It only takes a minute. Thank you.
Fighting for Wildlife supports approved wildlife conservation organizations, which spend at least 80 percent of the money they raise on actual fieldwork, rather than administration and fundraising. When making a donation you can designate for which type of initiative it should be used – wildlife, oceans, forests or climate.