On Thursday June 23rd, a Bill to ban the vile "sport" of live hare coursing will be debated in the Dail, the Republic of Ireland's parliament. The following Thursday – June 30th – the Bill will be voted on. Your support is urgently needed to help persuade Irish politicians to vote for this measure.
If passed the Bill would end the horrific practice whereby wild hares are captured by coursing clubs and forced to run from pairs of greyhounds. Every year thousands of hares are snatched from the countryside, held in captivity for several weeks, and then taken to wire-enclosed fields or racecourses. On each coursing day, every hare has to run for its life.
Though muzzled, the dogs can maul the animals, or strike them at high speed, inflicting agonizing injuries. Hares have their bones broken as the dogs crush their bodies or toss them into the air like rag dolls.
Even hares that seemingly escape unscathed, showing no physical signs of injury, can die afterwards of stress-related ailments brought on by the weeks of unnatural captivity and the terror of the contrived chase.
Evidence that muzzling and other pathetic "regulations" fail to protect the hares is overwhelming, as the video footage available at this link and the photograph show:
Hare coursing is already banned in Northern Ireland. The Bill proposed in the Republic of Ireland (a separate jurisdiction) would protect the hare on the remainder of the island of Ireland from one of the worst forms of organized animal cruelty ever devised.
The Irish hare is a sub species of the Mountain Hare that is unique to Ireland. Having survived the Ice Age of 10,000 years ago, it finds itself at the mercy of misguided humans who get their kicks from watching it suffer in a cruel contrived chase, a practice that serves no purpose apart from providing a day out for gamblers and greyhound owners.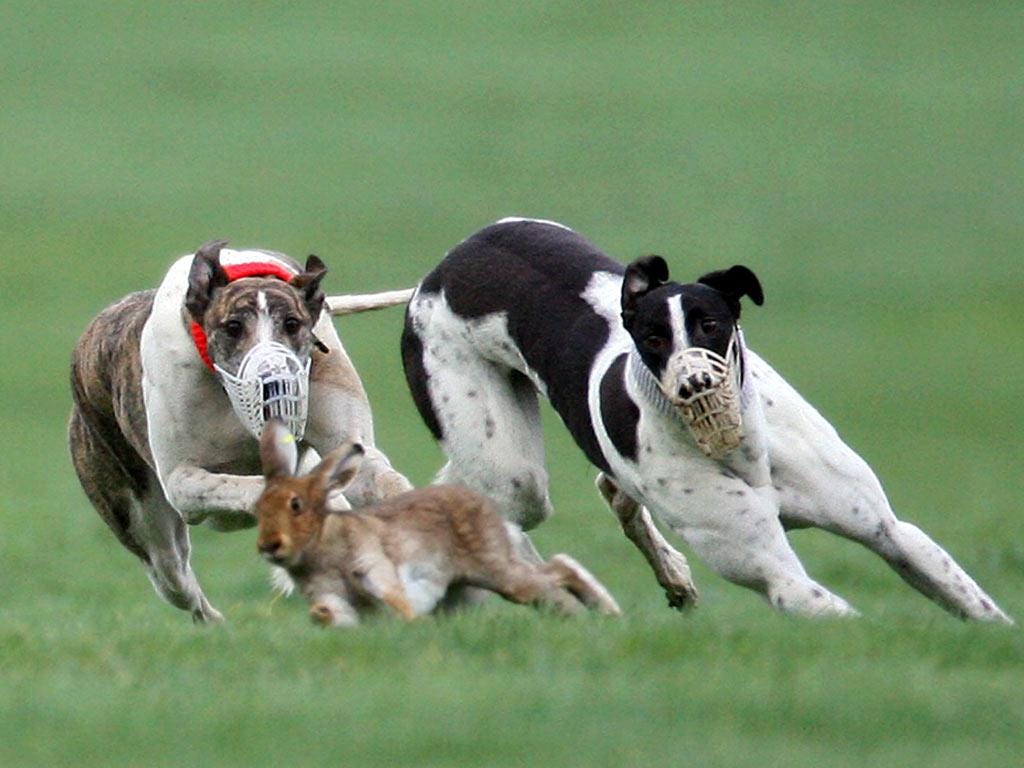 Many of the greyhounds used for coursing end up abandoned or shot when their running days are over or if they fail to perform to a certain standard: Another reason why hare coursing should be outlawed.
The politicians who will vote on the Bill need to be lobbied, not only from within Ireland but by people everywhere, because the Irish Hare is part of the world's natural heritage.
---
We invite you to share your opinion whether cruel hare coursing should be banned in Ireland? Please vote and leave your comments at the bottom of this page:
Loading ...
Thank you for voting.
---
In the event that you voted to ban cruel hare coursing in Ireland, please sign the petition:
Thank you for your support.