Groups representing small-scale fishing fleets across Europe have called on the European Union to reinstate a ban on fishing using electrical pulses, which they say is a destructive method. However, others have called for the technique to continue, saying it causes less disturbance than methods such as trawling the bottom of the seabed.
Electric pulses are sometimes used by fishing boats, through devices attached to their nets, to send electricity into the seabed where it disturbs marine life, with the aim of causing fish to move into the nets. The method has been allowed in Europe since 2006, after a decision by the European commission, despite a bloc-wide ban instituted in 1998 on environmental grounds.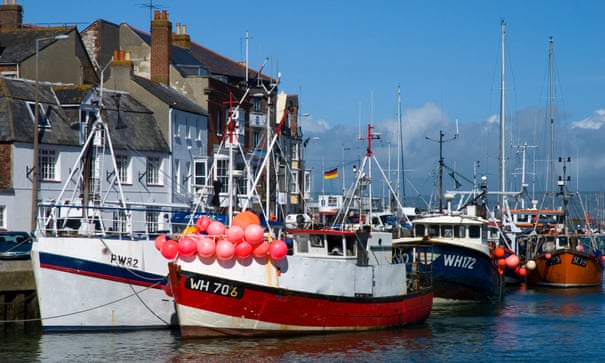 Later this month, the European parliament will vote again on whether to allow the practice to continue. Campaign groups including The Black Fish, Low Impact Fishers of Europe and Bloom have written to parliamentarians requesting the ban be reinstated.
It is not known how many of Europe's fishing vessels use the technology, or what its effects are.
The Green party MEP Molly Scott Cato said: "We are opposed to any expansion of pulse fishing, which seems pretty barbaric and causes unnecessary suffering to fish. While the use of electrical disturbance might reduce the damage caused to seabed habitats through heavy beam trawling, it cannot be justified to replace one damaging fishing technology with another. The impact on fish and other marine wildlife of pulse fishing is unclear, and it thus also appears to violate the precautionary principle."
Barrie Deas, the chief executive of the National Federation of Fishermen's Organisations (NFFO), said: "Pulse fishing is a highly controversial and emotive issue at present. The extent to which pulse fishing is more or less impactful on the marine environment than conventional beam trawling is currently being studied. The outcome of this research will be significant in shaping future policy."
He said the use of pulse fishing had led to an increase in the intensity of fishing in areas such as the Greater Thames fisheries, because the technology allowed vessels to fish in softer ground for valuable species such as sole, and the effects of this were not yet known. He said that until a definitive scientific view emerged, governments should protect "sensitive" fishing grounds from the use of the technique, particularly in areas off the English coast.
The NFFO has been holding talks with its Dutch counterparts on the subject, with a view to developing a shared approach.
The European commission told the Guardian that the most up-to-date scientific advice showed that electric pulse fishing was safe and could result in less damage to marine life than alternatives. The commission said recent scientific studies, from 2012 and 2016, showed that pulse fishing could reduce bycatch, result in less damage to the seafloor than trawling, and cut down on carbon dioxide emissions.
This article was first published by The Guardian on 08 Jan 2018.
---
We invite you to share your opinion whether "destructive" electric pulse fishing should be banned? Please vote and leave your comments at the bottom of this page.
Loading ...
Thank you for voting.
---
Editorial Comment: The purpose of this poll is to highlight important wildlife conservation issues and to encourage discussion on ways to stop wildlife crime. By leaving a comment and sharing this post you can help to raise awareness. Thank you for your support.