Dramatic and damning new video footage proves that hare coursing continues to be a despicably cruel practice despite assurances from Heritage Minister Heather Humphries that the "sport" is well regulated and that hares come to no harm due to muzzling of greyhounds and stringent monitoring of fixtures.
An animal protection campaigner bravely defied the strict ban on "unauthorized photography" that coursing clubs impose at all fixtures, using a camera phone to capture the moment a hare was caught by greyhounds and severely mauled.
The footage was obtained at last week's Loughrea Coursing Meeting in County Galway. Watching the footage one can see the trapped hare being pushed and pinned to the ground by the dogs before a coursing club official runs in to pull away the animal's battered body.
The hare is likely to have suffered serious internal injuries (such as irremediable bone breakages) as a result. The person who filmed the incident revealed that this was one of at least two hares seen being mauled and killed at the fixture.
After snatching the hare away from the greyhounds, the courser can be seen grabbing the animal by the ears and slowly carrying him off the field.
In rejecting the Bill proposed by Maureen O' Sullivan, an independent member of Ireland's parliament, the Dail, to abolish hare coursing in June, Minister Humphries pleaded that there was no need for a ban because coursing hares were well treated by their captors. This footage tells a different story.
We appeal to all members of the Irish parliament who withheld their support from the proposed ban on hare coursing to re-think their position in light of this new evidence.
Obtaining film footage of hare coursing is difficult owing to the censorship rule but it is important that the general public and politicians are shown what really happens at these cruel events, especially given that many other jurisdictions have outlawed hare coursing on animal welfare grounds.
We consider it a scandal that this activity continues thanks to a combination of censorship, organized cover-up and political cowardice.
Irish politicians might also reflect on the negative impact this State approved animal cruelty (as captured on film and posted on YouTube and other social media) is having on Ireland's reputation abroad.
It's time politicians found the courage to say NO to hare coursing in Ireland.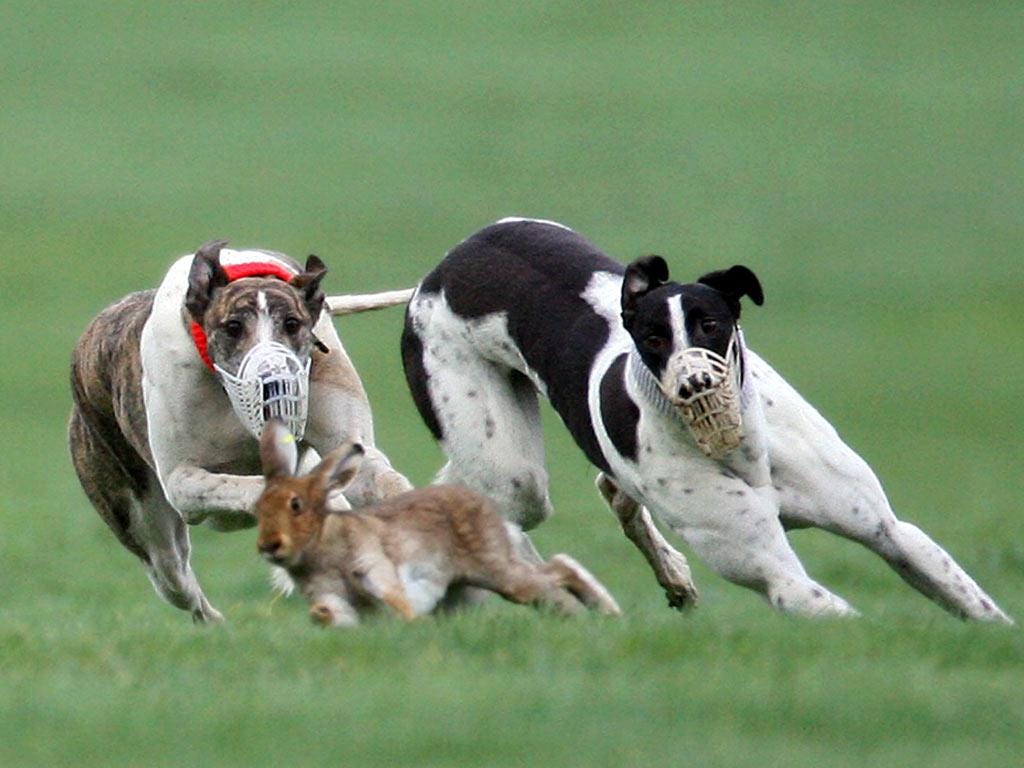 Police in the north-east are urging rural communities to help them crack down on the illegal killing of hares. With harvest time fast approaching, police are expecting an increase in hare coursing – and are relying on locals to be their eyes and ears.
The Republic of Ireland is one of the last countries in the world to allow the use of hares as live bait for greyhounds in coursing. It is already illegal in England, Scotland, Wales and Northern Ireland.
This article was first published by John Fitzgerald, Campaign for the Abolition Of Cruel Sports on 28 Oct 2016.
---
We invite you to share your opinion, whether hare coursing should be banned in Ireland? Please vote and leave your comments below:
Loading ...
Thank you for voting.
---
In the event that you voted to ban hare coursing in Ireland, please sign the petitions:
Save Irish hares from cruel coursing
Thank you for your support.