The people of Faroe Islands take it very seriously when it comes to whaling. Not only has it always been a tradition, but also at a certain time—a survival necessity.
In modern times, when the whale meat can be altered with other food supply and is said to contain dangerous amounts of mercury, it has become a subject of the worldwide discussion between those pro and against.
The event happens whenever a group of whales swims near the archipelago and is noticed by the islanders. From that moment on, it becomes something that puts the 50 000 Faroese inhabitants into the state of frenzy​.
Most of the men rapidly turn into hunters, who, while using a traditional hook to cut the whales open, turn the bay waters into red. These big marine mammals with large foreheads are then specially cooked and distributed non-commercially to all the islanders.
So if you are there at that time, you might be able to judge whether this is a righteous and tasty tradition that connects the nation to its cultural heritage or just another cruel leftover from the ancient past that should fade away.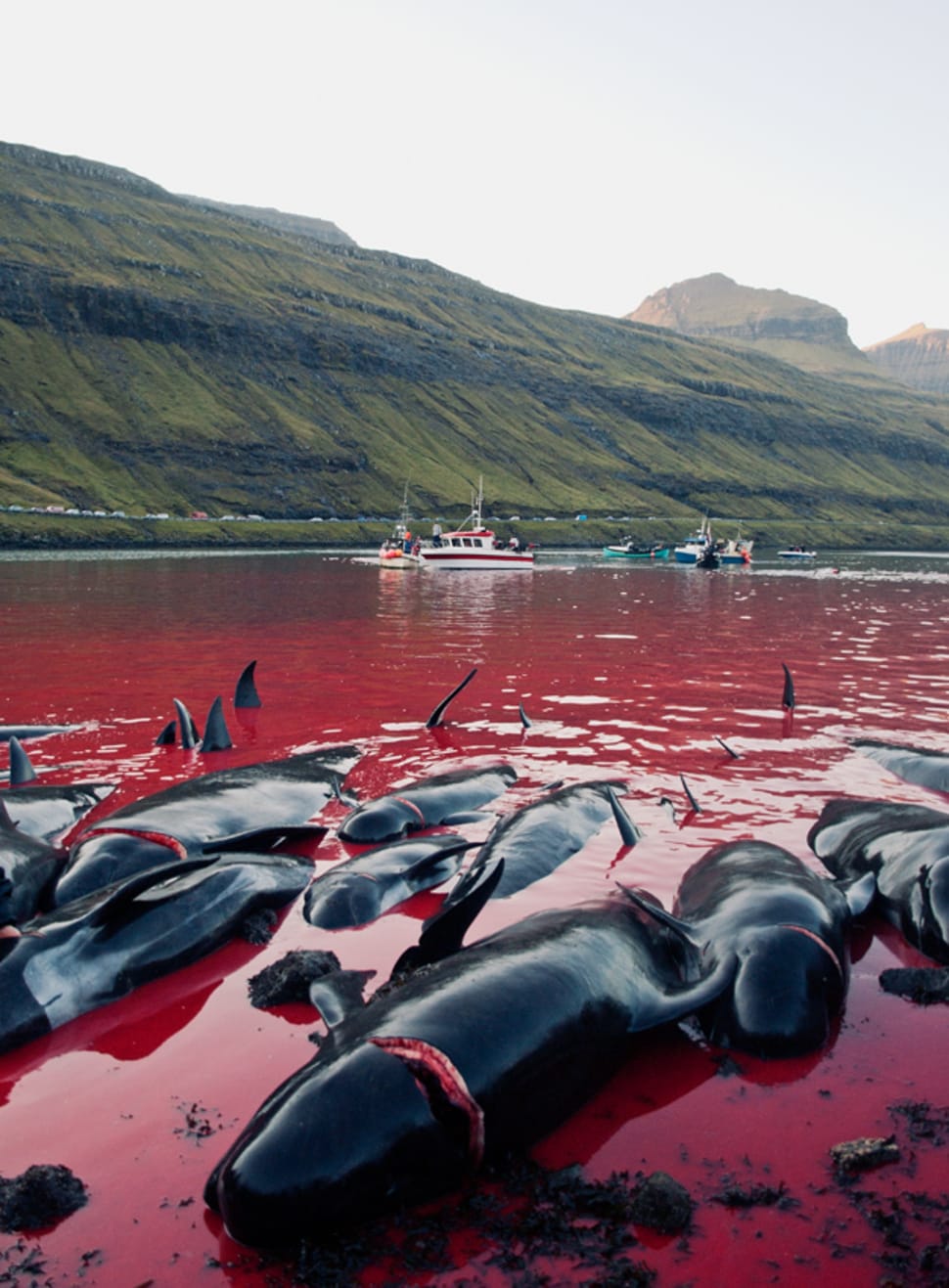 ---
We invite you to share your opinion whether the Faroese should be sanctioned for continuing to slaughter whales? Please vote and leave your comments at the bottom of this page.
Loading ...
Thank you for voting.
---
Editorial Comment: The purpose of this poll is to highlight important wildlife conservation issues and to encourage discussion on ways to stop wildlife crime. By leaving a comment and sharing this post you can help to raise awareness. Thank you for your support.