Trapped in a cage and shot at close range, the badger takes almost a minute to die. Covert footage published online by the Observer, the first to be shared publicly, shows the main method of dispatching Britain's largest indigenous carnivore as part of a controversial cull now being expanded by the environment secretary, Michael Gove, which farmers insist is vital to curb the spread of TB in cattle.
Taken in Cumbria by the Hunt Investigation Team, it has been released by animal rights groups for maximum political effect ahead of the Conservative party conference, as Gove considers a key report on the government's TB eradication strategy. Animal rights activists said the footage raised questions about how the cull works.
"The brutal slaughter of tens of thousands of badgers in the biggest destruction of a protected species in living memory is a national disgrace," said Dominic Dyer, CEO of the Badger Trust. "This war on wildlife has been carried out in secrecy by poorly paid contractors with no independent monitoring or concern for animal welfare or public safety.
The film footage that has emerged from Cumbria is the first time we have seen evidence of cull contractors at work. It clearly shows a badger taking over 50 seconds to die after being shot in a cage, and contractors removing it from the site without bagging and sealing the carcass in line with government TB biosecurity guidelines."
The trust estimates that the government may have licensed the killing of more than 75,000 badgers by the end of the year, at a cost of tens of millions of pounds. It claims that once all the Whitehall administration, equipment, storage, training, monitoring, policing and legal costs are taken into account, the cost of cage trapping and shooting a badger is more than £1,000 per animal. In comparison, the cost of cage trapping, vaccinating and releasing a badger is less than £200 per animal, the trust says.
The Zoological Society of London has also come out against the cull. It says that while badgers can and do transmit TB to cattle, most herds acquire the disease from other cattle. It also argues that culling increases TB transmission within badger populations and spreads the disease to new areas, and backs the trust's argument that badger vaccination is a much more promising tool for TB eradication.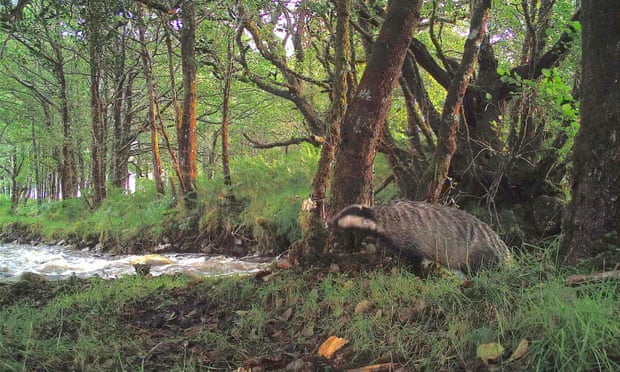 But the government claims reductions in new outbreaks of bovine TB have been recorded in Gloucestershire and Somerset following the completion of licensed four-year badger culls. It published data earlier this month – disputed by some animal rights groups – which it says shows that in the Gloucestershire cull area, TB incidence has fallen from 10.4% before culling started to 5.6% in year four of the cull, while in Somerset it has reduced from 24% to 12%.
A spokesman for the National Farmers' Union said a cull was crucial: "More than 33,000 cattle were slaughtered last year in England because of this devastating disease and more than 3,800 farms that had previously been clear of the disease were affected by it. The NFU has always supported a comprehensive and proportionate eradication strategy, which balances disease-control measures with business sustainability.
"We must have every option available to us to tackle TB – including cattle testing, cattle movement restrictions, biosecurity advice, vaccination and control of the disease in wildlife."
The government's chief vet has said that taking action to prevent TB infection of cattle by badger populations is an essential part of the government's 25-year strategy to eradicate the disease in England, and that badger control is currently the best option available. Of the 30,000-plus badgers killed to date, about 900 have been tested for TB and less than 15% have been found to have the disease.
Gove recently approved 11 new badger cull licences in England in 2018, bringing the total in operation to 32. A review of the government's 25-year bovine TB strategy carried out by Sir Charles Godfray, a population biologist and fellow of the Royal Society, was delivered to Gove last week and will be published shortly.
A spokesman for the Hunt Investigation Team defended its decision to use covert video surveillance. "Our team have been active protecting badgers in multiple cull zones. In areas we could not actively defend, we placed hidden cameras in order to evidence malpractice and cruelty associated with the cull. Badgers are paying the price for a disease in cattle that is caused by human mismanagement."
This article was first published by The Guardian on 30 Sep 2018.