Wildlife workers have rescued a group of rhino calves at risk of being washed away by flood waters that have swamped a national park in northeastern India.
Monsoon rains have caused widespread flooding in Assam state and forced about 1.2 million people to leave their waterlogged homes.
The rains have also flooded vast tracts of the Kaziranga national park, home to the world's largest population of the one-horned rhinoceros.
Six baby rhinos have been rescued since the floods began last week, said Rathin Barman, an official at a wildlife research and conservation centre in Kaziranga. All of the rescued rhinos will stay at the centre and will be released in the wild once the flood waters recede.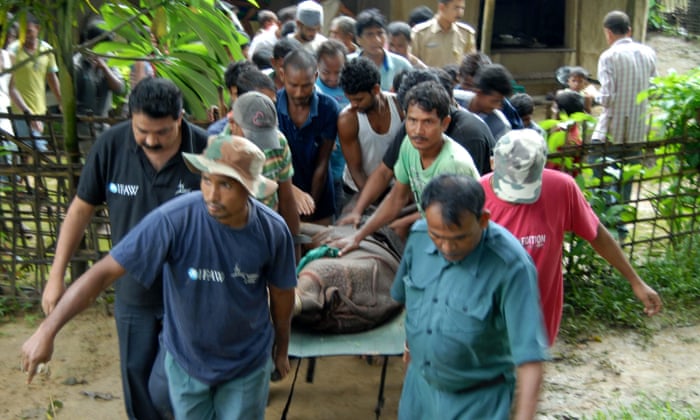 At least one rhino drowned in the floods. Forest guards found its remains this week in the park, which is located alongside the Brahmaputra river. The river was overflowing the danger mark at several places and had breached its banks at others.
Kaziranga national park is home to a large number of wild animals including tigers and elephants.
This article was first published by The Guardian on 28 Jul 2016.