Five squirrels whose tails became tangled together in a "Gordian Knot" in their nest have been freed by a wildlife team in Wisconsin.
The group of young grey squirrels were found with their tails entangled together with grass and plastic their mother had used as nest material.
An animal rehabilitation team spent 20 minutes trying to delicately cut apart the tails to avoid hurting any of the young rodents.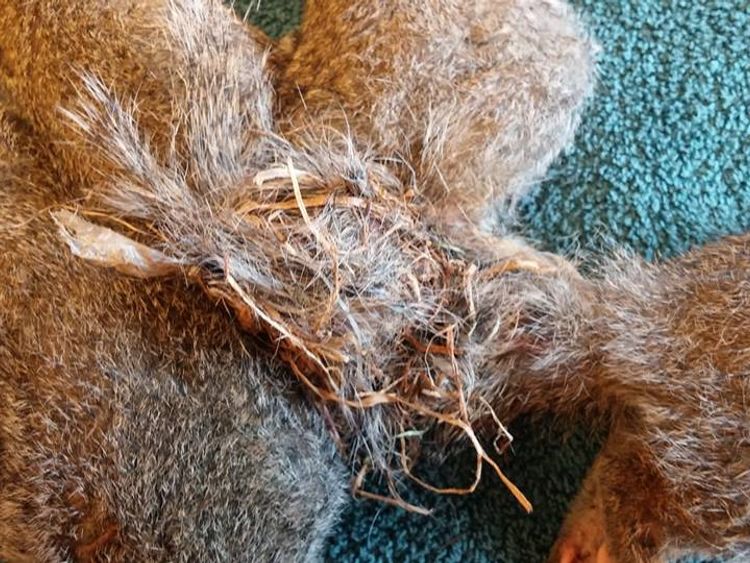 The team posted the case online, referring to the tangle as the "Gordian Knot" – a legendary elaborate knot sliced in half by Alexander the Great as part of the prophecy which saw him become ruler of Asia.
The term is widely used now as a metaphor for a difficult problem which can be solved using creative thinking.
The Wildlife Rehabilitation Centre at Wisconsin Humane Society posted photos of the tangled squirrels on its Facebook page.
It wrote: "The tails of these five juvenile Gray Squirrel siblings had become hopelessly entangled with the long-stemmed grasses and strips of plastic their mother used as nest material, and with each other!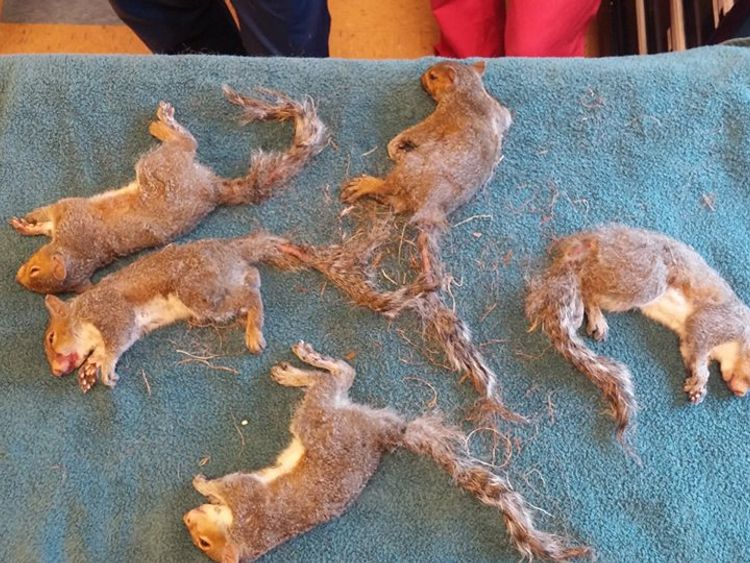 "A predicament that, without careful and quick intervention, would at the least cost each of these squirrels their very important tail (needed for balance and warmth), and likely their lives."
The agitated squirrels had to be anaesthetised before the team could help unravel them.
The centre said: "You can imagine how wiggly and unruly (and nippy!) this frightened, distressed ball of squirrelly energy was, so our first step was to anaesthetise all five of them at the same time. [sic]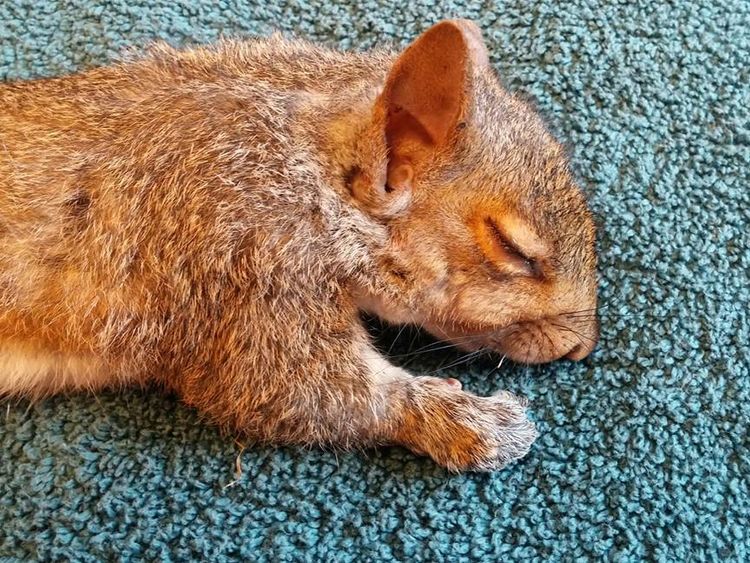 "With that accomplished, we began working on unravelling the "Gordian Knot" (Google it) of tightly tangled tails and nest material."
It took around 20 minutes to separate the rodents, with the team reporting that the squirrels had all suffered some damage to their tails while they had been tangled together.
"It was impossible to tell whose tail was whose, and we were increasingly concerned because all of them had suffered from varying degrees of tissue damage to their tails caused by circulatory impairment," the group wrote.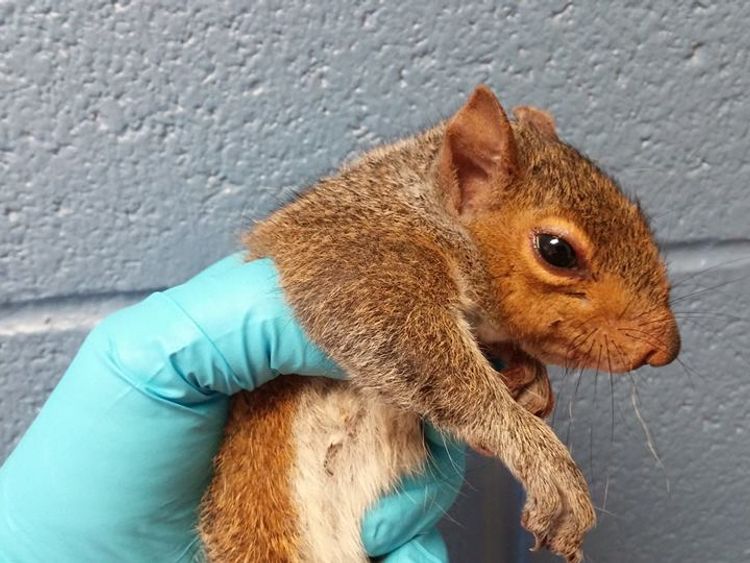 "Bit by bit we snipped away at the grass-and-plastic knot with scissors, being very careful to make sure we weren't snipping anyone's tail in the process. It took about 20 minutes to free the young squirrels. And soon after they began to recover from anaesthesia," it added.
The squirrels have made a good recovery, with the group reporting that a day later "they are all bright-eyed, and three of the five are 'bushy-tailed'".
They will be monitored over the next few days.
This article was first published by Sky News.com on 17 Sep 2018.