The first Saturday in September each year is International Vulture Awareness Day.
Vultures are an ecologically vital group of birds that face a range of threats in many areas that they occur. Populations of many species are under pressure and some species are facing extinction.
The International Vulture Awareness Day has grown from Vulture Awareness Days run by the Birds of Prey Programme of the Endangered Wildlife Trust in South Africa and the Hawk Conservancy Trust in England, who decided to work together and expand the initiative into an international event.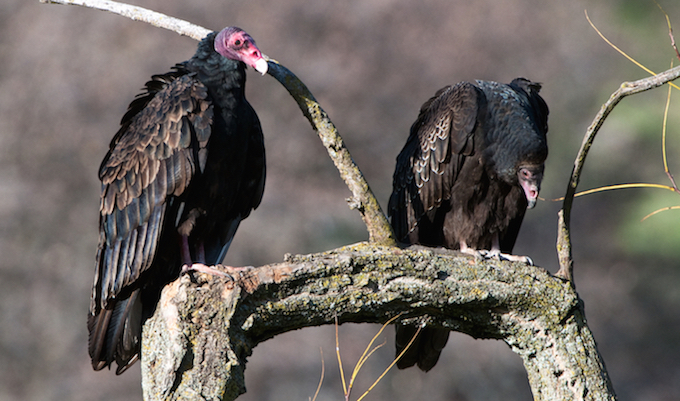 It is now recognised that a co-ordinated international day will publicise the conservation of vultures to a wider audience and highlight the important work being carried out by the world's vulture conservationists.
On the first Saturday in September, the aim is for each participating organization to carry out their own activities that highlight vulture conservation and awareness. This website provides a central place for all participants to outline these activities and see the extent of vulture conservation across the world.
Additionally, it is a valuable resource for vulture workers to learn about the activities of their colleagues and to perhaps develop new collaborations or exchange information.
Larry Jordan is an avid birder and amateur photographer living on the Pacific Flyway near the Central Valley of Northern California. He is a board member of his local Audubon Society and is a bird and wildlife conservationist. Larry contributes to several wildlife conservation organizations and is a BirdLife International "Species Champion." He is also Habitat Manager for the Burrowing Owl Conservation Network, an organization dedicated to the protection and restoration of the Western Burrowing Owl population in the United States. Larry has been blogging about birds since September of 2007 at TheBirdersReport.com