Victorian scientists have discovered a new mammal, the hog-nosed rat, with features not been seen by science before.
Hyorhinomys stuempkei was previously undocumented in any scientific collection.
The rodent was found by a team of scientists from Museum Victoria, Louisiana State University and the Dutch Museum Zoologicum Bogoriense in a remote, mountainous forest of Mount Dako, on Sulawesi Island in Indonesia.
"To Australians, Hyorhinomys, is a bit like a rat version of a bandicoot, with long hind limbs, huge ears and a long, pointed face perfect for slurping up invertebrate prey," said a Museum Victoria researcher, Dr Kevin Rowe.
The curator of mammals at LSU, Jake Esselstyn, said he and Rowe knew they were looking at a new species after catching an animal in their traps during a field expedition in 2013.
"We had never seen anything like this," Esselstyn said, adding: "Our guides didn't tell us right away that they had caught it.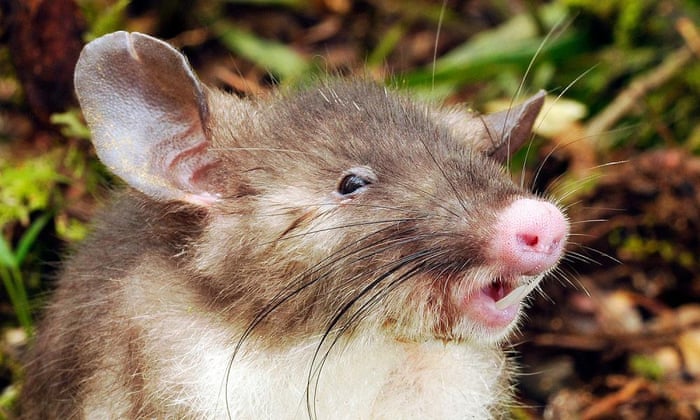 "We were asleep and they were up late at night discussing whether they should give it to us or keep it for themselves. We were very glad that they eventually decided to give it to us because otherwise we would have left and never had known about this animal."
Rowe said: "There's a lot of biogeographic complexity at Sulawesi. So we're not too surprised that we're finding new things. But our team has been a bit surprised by the degree to which these animals are really novel. They are not just subtly different organisms, but really charismatically different."
The discovery is published in the latest issue of the Journal of Mammalogy.
This article was first published by The Guardian on 06 Oct 2015.