A Spanish bullfighter died after he tripped in the ring and was gored by the bull in south-western France, according to media reports.
Ivan Fandino, 36, was taken to hospital, but later died from his injuries, Spanish news agency EFE reported, citing sources close to the Basque matador's entourage.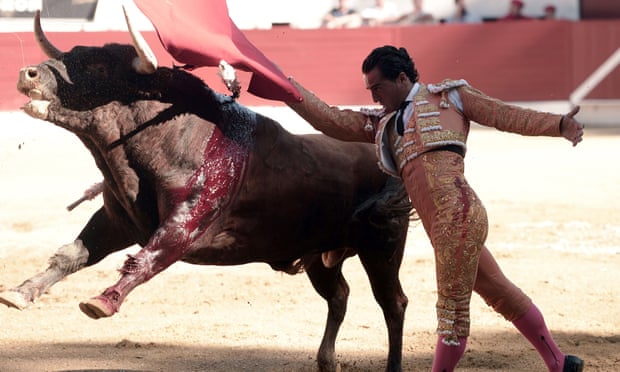 Fandino stumbled during a fight in Aire-sur-l'Adour on Saturday after he tripped on a cape used in a turn to engage and distract the specially bred fighting bull. The animal then pierced the matador's torso with its horns, EFE said.
He is the second Spanish bullfighter to die in the ring in the past year. Victor Barrio was killed after being gored by a bull in front of spectators last July, the first time since the early 1990s a professional matador had died in the ring in Spain.
Every year several people die in Spanish summer festivals involving bulls running through towns or being chased in the countryside, which often attract tourists.
This article was first published by The Guardian on 17 Jun 2017.
---
We invite you to share your opinion whether the cruel sport of bullfighting should be banned? Please vote and leave your comments at the bottom of this page.
Loading ...
Thank you for voting.
---
Editorial Comment: The purpose of this poll is to highlight important wildlife conservation issues and to encourage discussion on ways to stop wildlife crime. By leaving a comment and sharing this post you can help to raise awareness. Thank you for your support.