They are some of the most elusive birds to nest in the UK. Indeed, they hide so well in their reedbed homes that ornithologists can only estimate bittern numbers by counting the sources of the booming sounds made by males in summer. It is a census that has produced alarming results. Only 11 booming bitterns were counted across the country in the 1990s.
But since then the bittern has begun to bounce back – thanks to a remarkable system of EU environment awards called Life grants. One of these, worth €3.9m (£3.5m), has helped ecologists restore the bittern's reedbeds in South and West Yorkshire and rebuild bittern numbers.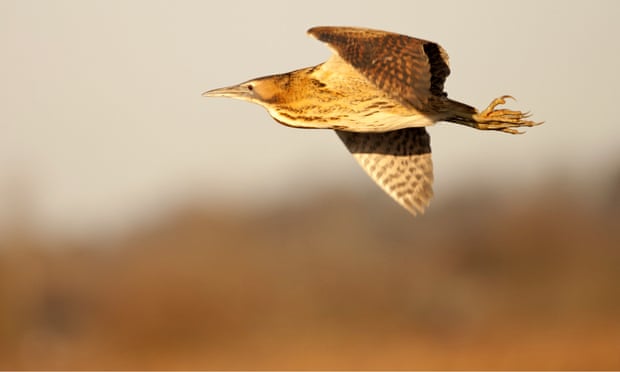 Other threatened species to benefit from Life grants include stone curlews, golden plovers and lapwings, and plants such as the sundew.
But that Life grant system is now under threat itself, and unless a replacement is found a critically important mechanism for saving endangered species will be lost.
"This is an extremely worrying development," said Alistair Taylor of the RSPB. "The Life fund has played a vital role in holding back destruction of the environment and loss of endangered species. If we lose them, it will make it much harder to stop the rot."
Once Brexit is complete, the UK will no longer be eligible for funds that are typically given to large-scale biodiversity projects, the specific remit of Life grants. Wildlife and ecology groups have pressed the government to pledge to replace the grants, but it has refused to do so.
As a result, several groups, including the RSPB, the Wildfowl & Wetlands Trust and the Scottish Wildlife Trust, have prepared a letter that will be sent to the government this week to warn ministers of the danger of losing access to Life.
It makes "a vital contribution" to saving threatened species and habititats, they state. Unless these grants are replaced, the government's plan to halt biodiversity loss will simply not happen, they say. "The crucial point about Life grants is their scale," Taylor said. "They often come as donations of millions of euros and allow UK conservation workers to make ecological changes on a significant scale."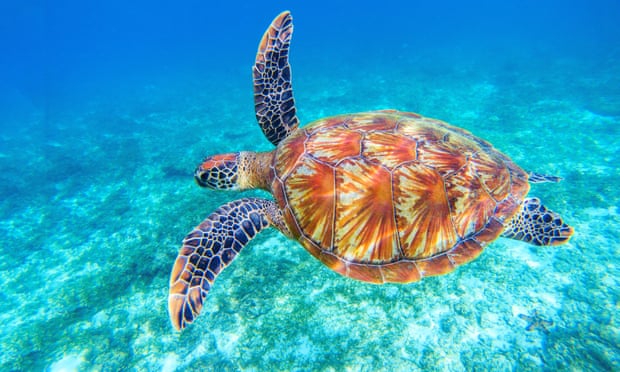 The bittern project, launched in 2002, is a good example. It has involved the purchase of 140 hectares of land, digging 12 miles of ditches and planting 244 hectares of reedbed – and has halted the species's catastrophic losses in population and triggered a slow rise in numbers. There are now about 80 male bitterns in the UK.
A similar approach was also taken to protect stone curlews. A Life grant of almost €1m funded a team of 26 volunteers who have monitored and protected nests and helped boost numbers of the species. Before that, they had been declining.
A second EU grant system, called Best, is also threatened by Brexit. Its grants go to projects to restore threatened habitats and animal species in EU countries' overseas territories. An example of its projects included the provision of a grant of €400,000 given to save several species of sea turtle – the hawksbill, green, leatherback and loggerhead – in the British overseas territory of Anguilla.
"Both Best and Life give us a special large-scale way to protect the environment," said Taylor. "Without a substitute for them, the battle against biodiversity loss becomes impossible."
This article was first published by The Guardian on 08 Dec 2018.