Spain has ordered the culling of nearly 100,000 mink on a farm and an estimated one million mink have already been culled on Dutch fur farms, as coronavirus wreaks havoc in the European fur farming industry.
Joaquin Olona, agriculture minister for the north-eastern Aragon region, said the cull would involve the slaughter of 92,700 mink which are prized for their pelts.
Officials suspect the virus first reached the farm through a worker who passed it on to the animals. But Olona said it was not completely clear if "transmission was possible from animals to humans and vice versa".
Covid-19 infections are now reported to have spread to 24 Dutch fur farms, a fur industry source confirmed. A further outbreak reported on Friday, bringing the number to 25, appears related to a planned movement of mink pups to another location. Scientists believe the initial Covid-19 infections passed from two farm workers to the mink in April. Culling began shortly afterwards.
The Netherlands is the world's fourth biggest fur farmer after China, Denmark and Poland. Spain is the seventh largest European producer.
In Denmark, Covid-19 has been confirmed on three mink farms.
The Spanish mink farm – in Puebla de Valverde, about 100km (60 miles) north-west of the coastal resort of Valencia – has been carefully monitored since 22 May after seven workers tested positive for Covid-19, Olona said.
Since then no animals have left the property, which is the only mink farm in Aragon.
Officials had carried out a string of tests which on 13 July showed that 87% of the mink were infected, prompting the decision to carry out a cull "to avoid the risk of human transmission", Olona said.
Dutch mink farming is due to be phased out by 2024 but there are calls for closures to speed up. The Dutch parliament adopted a motion last month from the Dutch Party for the Animals calling for faster shutdowns.
On Thursday, Humane Society International (HSI), the animal welfare NGO that collected the Dutch cull data, said Covid-19 infection risks, and the conditions in which mink are bred, meant more immediate action to end fur farming was needed.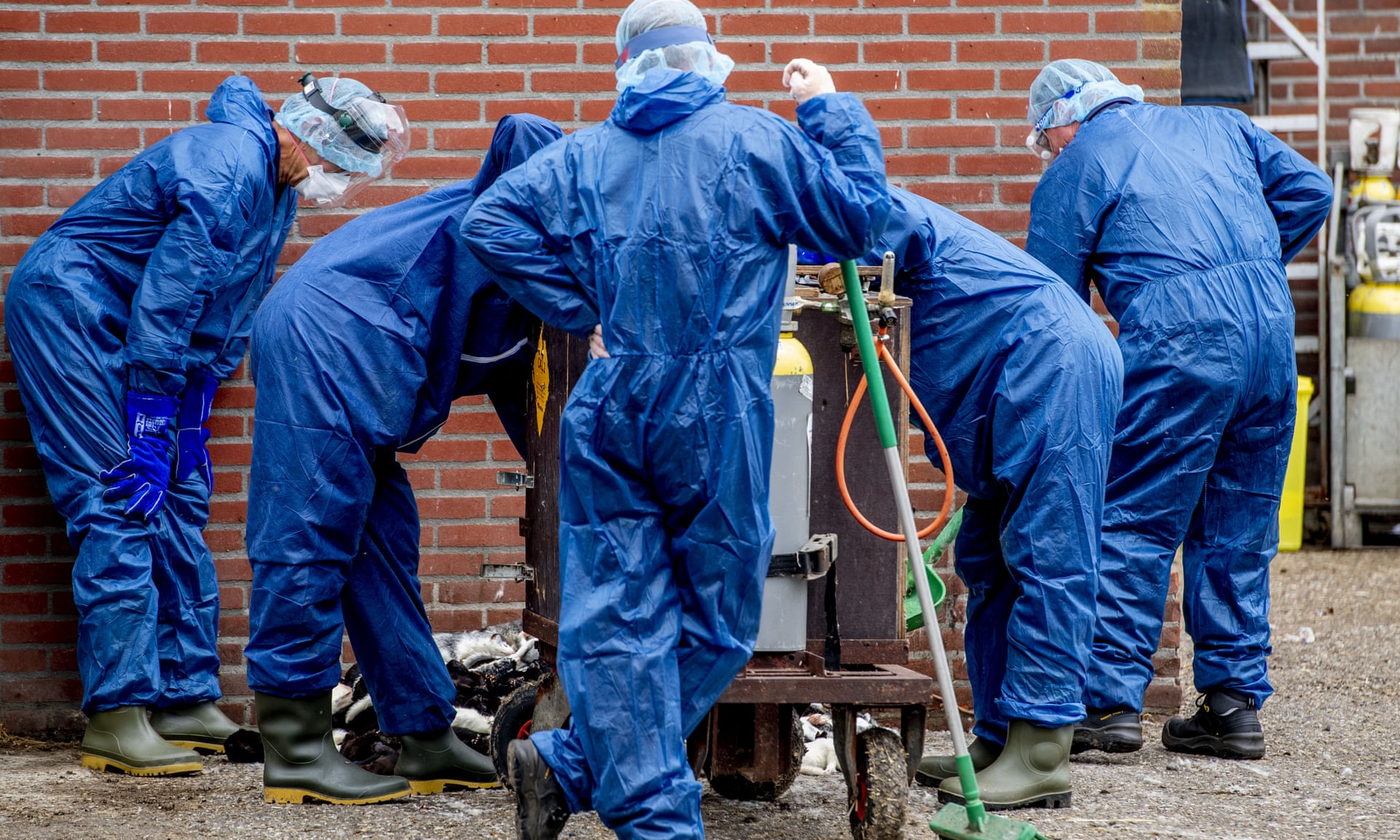 Fur farms can potentially act as "reservoirs for coronaviruses, incubating pathogens transmissible to humans" and are "inherently cruel", HSI Europe's public affairs director, Joanna Swabe, said.
Mink are culled in the same way they are killed for fur, using carbon monoxide and dioxide gas. Culled fur does not enter the retail chain.
Swabe said gassing is a particularly cruel way to kill mink because they are semi-aquatic animals able to hold their breath for long periods. Recent Dutch video footage appears to show a mink that survived gassing being fished out of a container to be gassed again, she said.
Prior to the pandemic, HSI said its data showed fur farming was in decline globally, mainly due to falling demand and bans on the practice.
Data from leading Finnish fur auctioneer, Saga Furs, shows that at this year's latest auction, which started on 29 June and ended last week, 4.9 million mink pelts were offered along with 900,000 long hair pelts from foxes and finnraccoons, but only about a fifth sold. Magnus Ljung, Saga Furs CEO, estimates the auction raised about £33m, and would have been worth £200m if all the skins had sold.
Ljung told the Guardian on Friday, however, that sales were picking up again as international borders reopen, particularly to China, and orders for next week now stand at about £5m.
A press release this month from Saga Furs said "changes in consumer demand caused by the global coronavirus pandemic had [had] a significant impact on the company's business during the current period". Ljung stated that auctioneers "firmly believe" in future demand for responsibly produced fur and that "organisational changes" being made now "will help us to operate more efficiently … [and] take us beyond this crisis phase."
A number of countries have already banned fur farming including the UK (in 2000), Austria and Croatia. Slovakia, Norway and Belgium are phasing it out, like the Netherlands, and bans are under consideration in Ireland, Montenegro, Bulgaria, Lithuania, Ukraine and Estonia.
Major fashion brands, meanwhile, are going fur free. The most recent announcement came from the Prada Group in 2019. Jean Paul Gaultier went fur free in 2018, but said more recently that he might return if traceability improved. Other fur-free fashion houses include Michael Kors, Gucci, Armani and Hugo Boss.
Mette Lykke Nielsen, CEO of Fur Europe, hopes the issues can be resolved. "We know that it was people infected with Covid-19 that brought the virus into the farms in the Netherlands, Denmark and Spain [so] we believe that good biosecurity is the answer to prevent virus from entering farms again."
Nielsen hopes that because fur is long-lasting and fully biodegradable, unlike many fast fashion items that risk ending up in landfill, the pandemic might boost fur demand. She pointed out that 100,000 people across Europe work in the fur sector, which supports farmers, dressing and dyeing companies, furriers and retail outlets.
Laura Moreno Ruiz, a WWF biodiversity officer, said Spain now has only 38 fur farms in the country, mostly in the northern region of Galicia, down from more than 300 in the 1980s. "The species is listed as an invasive alien species since 2011," she said.
This article was first published by The Guardian on 17 July 2020. Lead Image: Spanish officials suspect an infected worker passed coronavirus to the mink but the agriculture minister said it was not clear if this was possible. Photograph: Diego Azubel/EPA.