DNA analysis has revealed a "new" species of monkey that only survives today because its habitat is difficult to access and therefore hasn't been converted for large-scale agriculture, reports New Scientist.
Writing in Primate Conservation, a team of scientists analyzed the traits of a group of titi monkeys rediscovered in 2011 in the Chapada dos Parecis, a plateau in southern Rondônia and western Mato Grosso that lies in the "Arc of Deforestation", an area where vast swathes of forest have been cleared for cattle ranching and mechanized soy farms.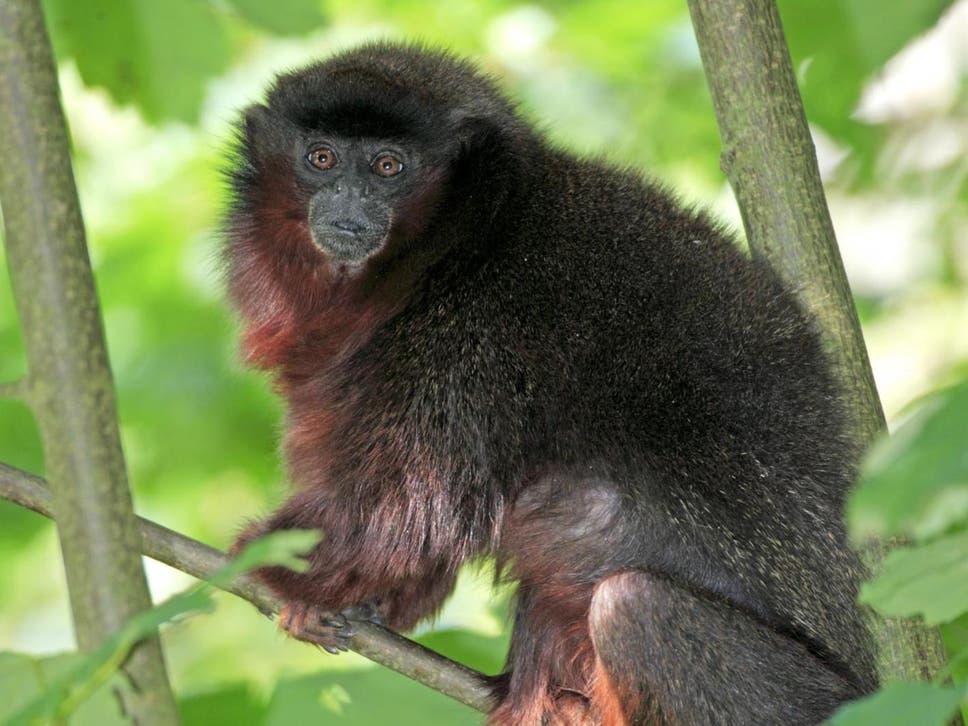 They determined that the monkeys in this area are sufficiently distinct from the closely related ashy black titi to be classified as a separate species.
They dubbed the primate Plecturocebus parecis after the name of the plateau.
While Plecturocebus parecis lives in an area of high deforestation, its habitat — transition forest between the wet Amazon rainforest and the drier Cerrado woodland — lies with within Juruena National Park and indigenous territories.
The steep sides of plateau have also afforded protection by making its habitat unappealing for large-scale deforestation that has happened elsewhere in the region.
For these reasons, the researchers recommended listing Plecturocebus parecis as Near Threatened on the IUCN Red List.
Plecturocebus parecisis the third new monkey species described in Brazil this year.
Citation
Almério Câmara Gusmão, Mariluce Rezende Messias, Jeferson Costa Carneiro, Horacio Schneider, Thiago Bento de Alencar, Armando Muniz Calouro, Júlio Cesar Dalponte, Fabio de Souza Mattos, Stephen F. Ferrari, Gerson Buss, Renata Bocorny de Azevedo, Eduardo Marques Santos Júnior, Stephen D. Nash, Anthony B. Rylands, and Adrian A. Barnett. 2019. A New Species of Titi Monkey, Plecturocebus Byrne et al., 2016 (Primates, Pitheciidae), from Southwestern Amazonia, Brazil. Primate Conservation. 33; S. 1-15.
---
What you can do
Support 'Fighting for Wildlife' by donating as little as $1 – It only takes a minute. Thank you.
Fighting for Wildlife supports approved wildlife conservation organizations, which spend at least 80 percent of the money they raise on actual fieldwork, rather than administration and fundraising. When making a donation you can designate for which type of initiative it should be used – wildlife, oceans, forests or climate.