Hunters and trappers have killed approximately 1,530 wolves over the last 18 months in the contiguous U.S., which excludes Alaska. After being protected under the Endangered Species Act (ESA) for 38 years, gray wolves (Canis lupus) were stripped of their protected states in 2011 by a legislative rider (the only animal to ever be removed in this way). Hunting and trapping first began in Montana and Idaho and has since opened in Wyoming, Minnesota, and Wisconsin.
In Minnesota's first season of wolf hunting since the species lost their protected status, hunters and trappers killed 412 wolves, slight above the state's ceiling of 400 wolves. Before the hunting, Minnesota was estimated to have around 3,000 wolves, the most in any state other than Alaska which houses upwards of 7,000 wolves.
During Wisconsin's first season, hunters and trappers killed 117 wolves. Before its kick-off, it was estimated that 850 inhabited Wisconsin's forest, but the state has established a policy to cut down this population to just 350 wolves and keep it there.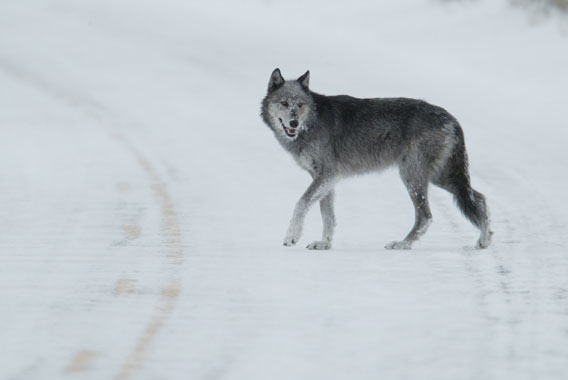 Read full article by Jeremy Hance on Mongabay.com