Environmental campaigners have said they are taking legal action against a French marine park over the treatment of its orca whales and other animals after a number were killed during a storm.
Marineland in Antibes reopened a week ago after suffering severe damage in deadly storms that struck the Côte d'Azur in southern France in October.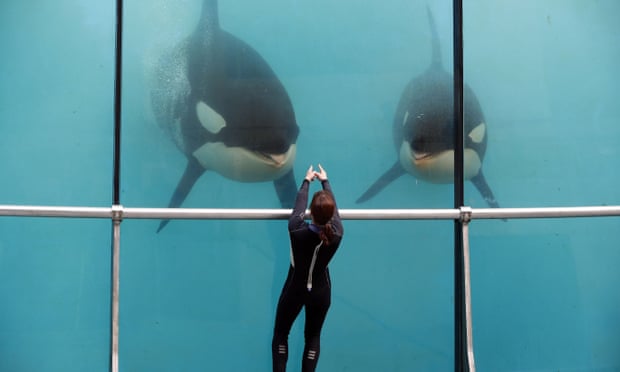 Many animals and fish at the park died, including Valentin, a 19-year-old orca that succumbed to internal injuries a week later. The park was deluged with mud, killing sharks, sea lions and turtles, because it was left without electricity to pump in clean water.
Sea Shepherd, an international NGO, organised a protest attended by about 250 people outside the park on Sunday. It said the orca enclosures remained highly unsatisfactory and that the animals should never have been subjected to such danger.
Its founder, Paul Watson, said: "We are against the keeping of orca whales in captivity because it is simply not where they should be." There has been growing global opposition to keeping orcas, also known as killer whales, in captivity, particularly since the release in 2013 of Blackfish, a documentary on the treatment of orcas at SeaWorld in the US.
SeaWorld announced earlier this month that it would no longer breed captive orcas and that the current generation would effectively be its last. Sea Shepherd has lodged a legal complaint against Marineland, claiming that the park mistreats its animals and pollutes the local environment. The NGO expects a first hearing to be held in September.
The park denies charges of mistreatment and said in a statement on Sunday that "the conditions of wellbeing of the marine mammals are carefully and strictly controlled by several organisations, as well as European and international regulations."
Marineland is already subject to a preliminary investigation following complaints of animal cruelty by three French NGOs.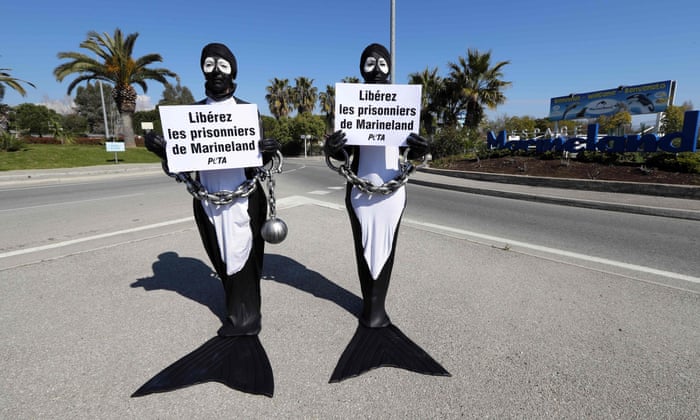 This article was first published by The Guardian on 27 Mar 2016.
---
We invite you to share your opinion whether orcas and dolphins should be kept in captivity? Please vote and leave your comments at the bottom of this page:
Loading ...
Thank you for voting.