A brave park ranger single-handedly apprehended a group of 'five heavily-armed suspectedrhino poachersin the Kruger National Park (KNP) this weekend'.
The gang had five fresh rhino horns in their possession as well as a high-calibre hunting rifle, ammunition and other equipment used for poaching.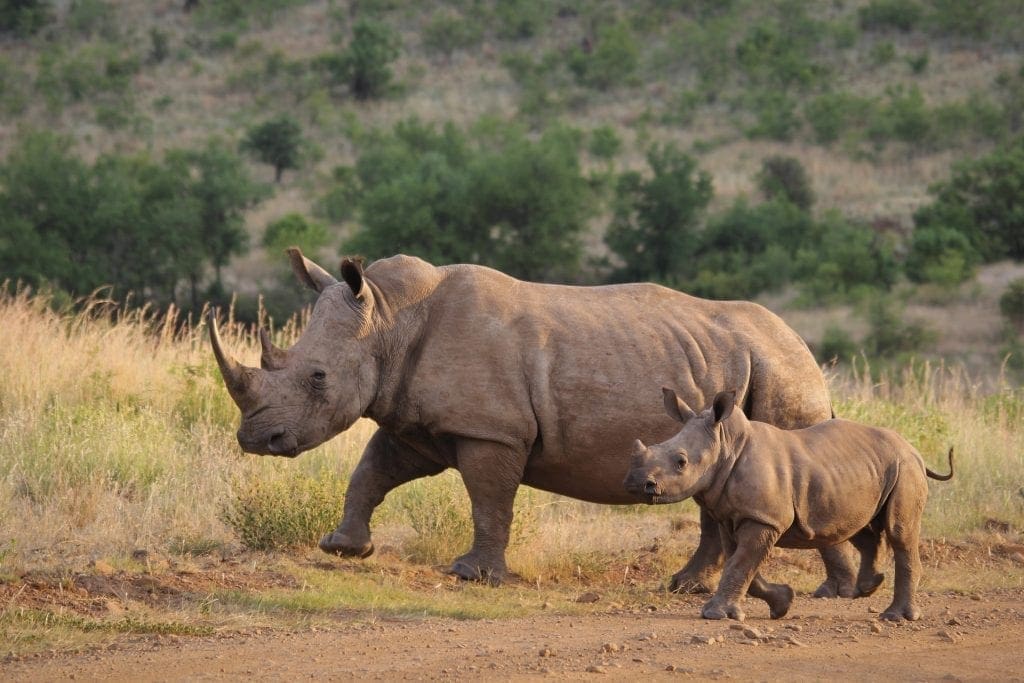 Their vehicle has been impounded as part of the investigation.The incident took place in the park's Malelane region after an intelligence-driven operation.
General manager of communications for theKNP, Isaac Phaahla, expressed gratitude that the ranger was not hurt during the operation:
'We are grateful for his braveness, but even more grateful that no harm came to him.

The arrests followed the discovery of two fresh rhino carcasses. The dead animals had been covered with grass and twigs to try and hide them from sight and delay their discovery,'
He also said that he was saddened that at least two rhino had been killed by these poachers, rather than them being caught before firing a single shot.
According to the Lowvelder News:
'The section ranger immediately deployed his rangers around the area to look for possible suspicious vehicles.'
This article was first published by Wildest on 3 December 2019.
---
What you can do
Support 'Fighting for Wildlife' by donating as little as $1 – It only takes a minute. Thank you.
Fighting for Wildlife supports approved wildlife conservation organizations, which spend at least 80 percent of the money they raise on actual fieldwork, rather than administration and fundraising. When making a donation you can designate for which type of initiative it should be used – wildlife, oceans, forests or climate.