Conservationists and animal advocates are applauding the introduction of legislation in California that would ban fur trapping throughout the state once and for all.
The bill (AB 273), which was just introduced by Assemblywoman Lorena Gonzalez, would protect furbearing animals from commercial trapping in the state, which isn't just causing the suffering of target animals who are caught, but also puts non-target animals, including threatened and endangered species, people and pets at risk – and it's costing taxpayers far more than it's worth.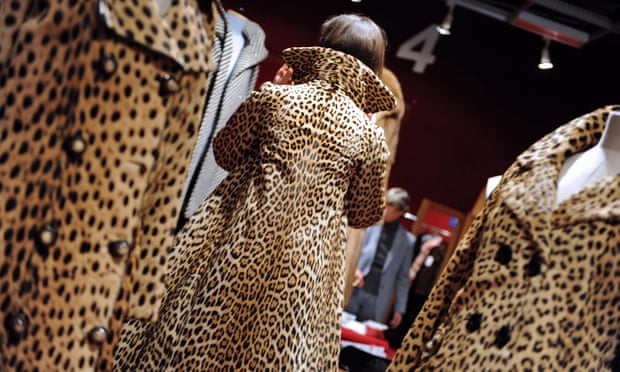 "Not only does the cruel fur trapping trade decimate our increasingly vulnerable wildlife populations, running this program doesn't even make fiscal policy sense,"said Assemblywoman Gonzalez."Taxpayers are subsidizing this unnecessary commercial activity because the cost of managing this program isn't even covered by the revenue from trapping license fees."
According to the Department of Fish and Wildlife, which has been compiling data on trappers since the early 1950s, the 133 licenses that were issued only generated $15,000 to the department, which Gonzalez noted in a statement doesn't even begin to cover a fraction of the cost of running the program.
Not only that, but the revenue is also far exceeded by what people are spending to watch California's wildlife. Unfortunately, trapping has continued to put furbearing animals at risk, from gray foxes and coyotes, to mink, muskrats, beavers, raccoons and opossums, among others, and as bill points out, because trapping is concentrated in certain areas it threatens to wipe out species being targeted, which takes away wildlife viewing opportunities and harms local ecosystems – especially when top predators are removed.
Sadly, it's all for nothing more than pelts sold in foreign markets that are worth dollars to trappers.
While this bill is bound to face opposition, it's already got the backing of organizations including the Center for Biological Diversity and Social Compassion in Legislation, which are both cosponsoring it, and will hopefully get enough public support to pass.
"California's ecosystem is among the most fragile in the world, and our wildlife is already under constant threat from wildfire, drought, and development – the last thing they need is to try to survive an outdated and heartless fur trapping policy that only benefits a wealthy few overseas," said Judie Mancuso, Founder and President of Social Compassion in Legislation. "Californians want to protect our wildlife, and this bill does just that. I urge the legislature to pass it quickly on behalf of the animals across our state, and the people who care about them."
TAKE ACTION!
You can show your support for California's furbearing animals by signing and sharing the petition asking lawmakers to pass this legislation.
This article was first published by Care2.com on 28 Jan 2019.
---
We invite you to share your opinion whether fur trapping should be banned in California and other states? Please vote and leave your comments at the bottom of this page.
Loading ...
Thank you for voting.
---
Editorial Comment: The purpose of this poll is to highlight important wildlife conservation issues and to encourage discussion on ways to stop wildlife crime. By leaving a comment and sharing this post you can help to raise awareness. Thank you for your support.